Seven new versions of popular rum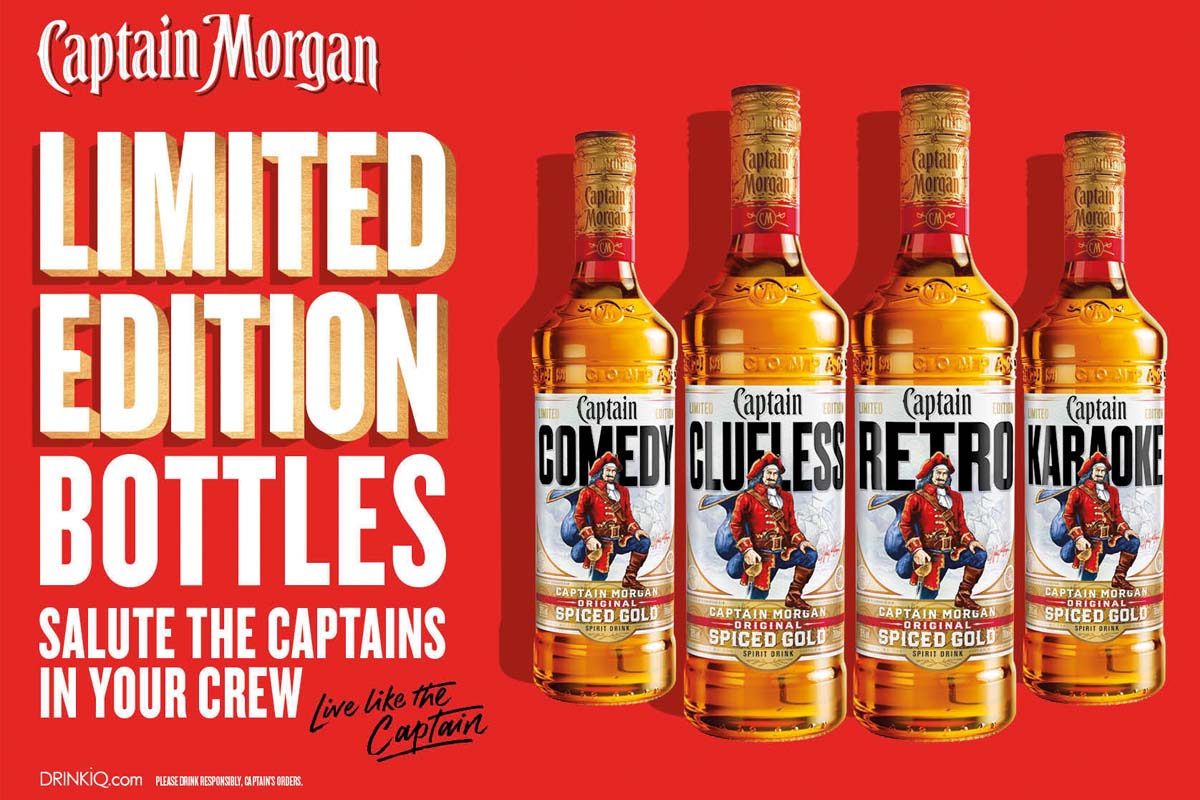 PLENTY of us try and give ourselves a bit of a makeover when summer comes around.
And in time for summer 2019, Captain Morgan is set to give itself a new identity not once, but seven times.
Following a successful launch last year, the Diageo-owned rum brand will try and generate consumer interest by creating a host of alternative names.
Available across grocery and in convenience channels, the Captain Morgan label will replace 'Morgan' with seven different names: Drama, Banter, Comedy, Genius, Retro, Clueless and Karaoke.
The label itself has been updated from a similar campaign from the brand that ran last year, aiming to create a greater stand-out on shelf.
The launch will also be supported by an extensive advertising campaign that includes TV, social media, 'influencer' activity and partnerships.
Nik Keane, global brand director, at Captain Morgan said: "Following the huge success of this campaign last year for retailers, we knew we had to bring it back for another year.
"We're further amplifying the launch this year, with a total of 15 countries now activating the campaign across Europe, a strong media and influencer campaign, and a revised bottle label that really stands out.
"Captain Morgan is all about the crew, and being able to share these personalised bottles is a unique way of celebrating all your crew mates and spreading the fun."
Captain Morgan spiced rum has an RRP of £16 for 70cl.