Mrs Tilly's launches tablet popcorn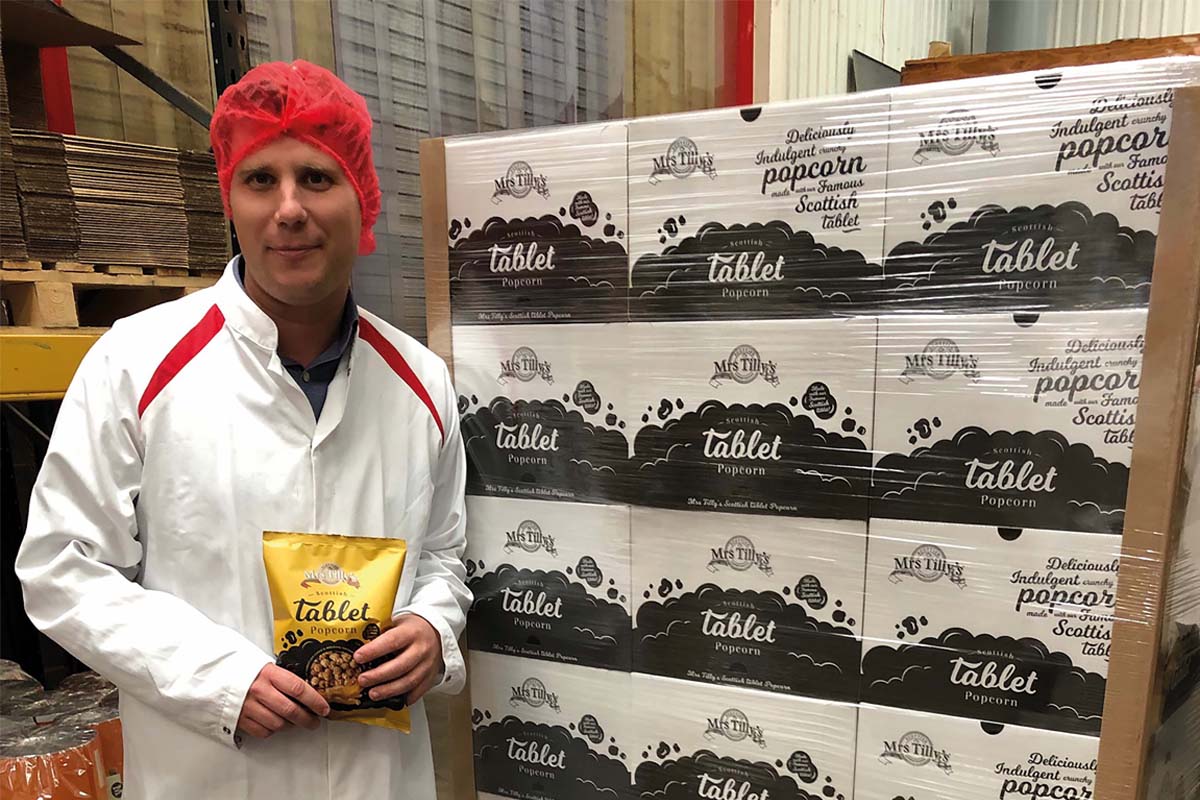 POPCORN has long gone hand in hand with a night out at the cinema, but was never quite so popular for eating at home.
This has all changed in recent years, as the popcorn market has exploded in popularity and people pick it up for a big night in, as well as for snacking on the go.
But as the category has become more lucrative it has also become more crowded, with various popcorn brands now vying for attention from consumers.
Enter Scottish confectionery brand Mrs Tilly's, with its new popcorn that offers something different from the rest.
Its Scottish Tablet Coated Popcorn – which will be available from the middle of this month – is designed to add a twist to traditional popcorn flavours.
Managing director Blair Paterson said: "Almost two years ago we set ourselves a challenge.
"Tablet has an iconic place in Scotland's larder – usually as a bar or in cubes and sometimes with a flavour added.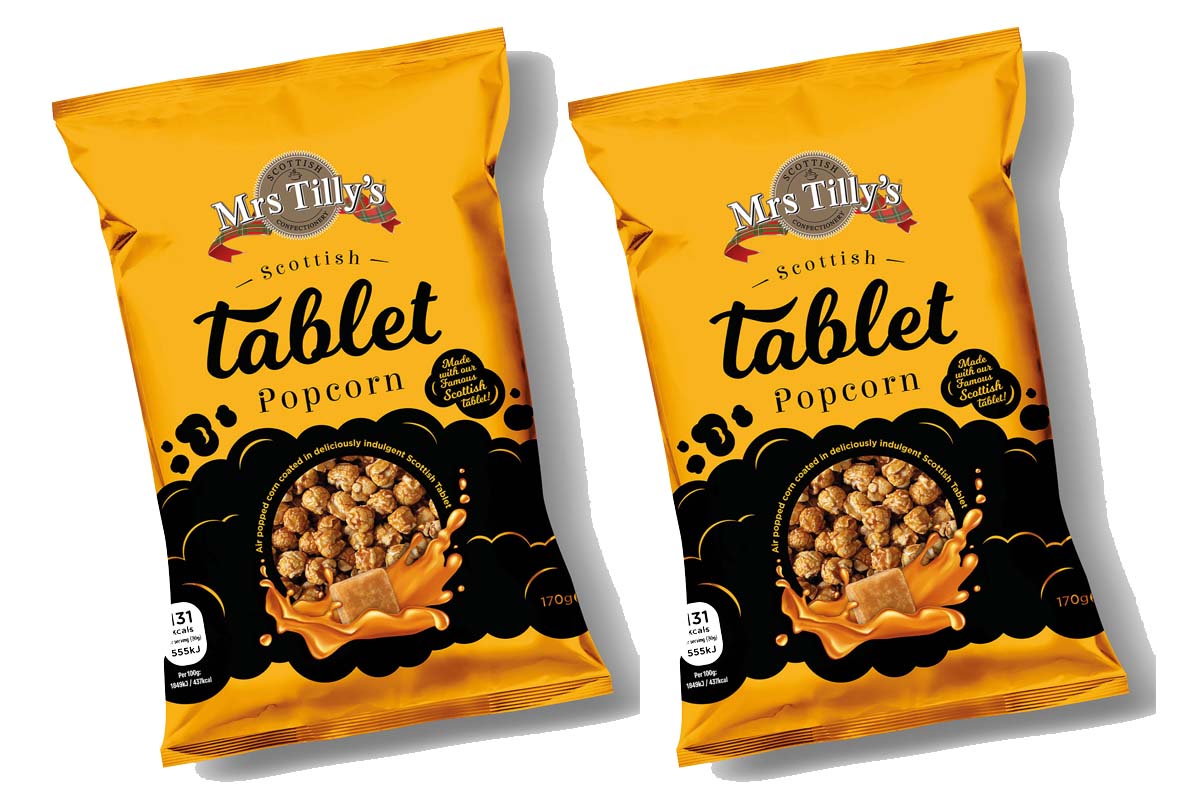 "As a leading brand – we wanted to try and do something really innovative with it – something first to market and with a modern twist.
"So, we are thrilled to be launching our latest addition to the Mrs Tilly's range – Tablet Popcorn, a combination of crunchy air-popped corn coated in a deliciously indulgent sauce with our own Mrs Tilly's Tablet blended through it.
"The most challenging part of the development has been capturing the unique taste profile that Tablet has.
"There are specific ingredients that shape the tablet flavour that consumers love and we had to develop a bespoke tablet essence to help match this profile, together with adding our own famous Tablet into the final recipe."
Perfecting the recipe was no easy process, with the Mrs Tilly's team undergoing rigorous testing to ensure that the final flavour was just right.
"Since the beginning of the project our team have tasted, tested and rejected dozens of development samples in order to ensure the final product is perfect and fit to join the Mrs Tilly's product range."
Mrs Tilly's Tablet Popcorn will be available in shelf ready cases of 10 x 170g bags.