Tayto launches lighter Golden Wonder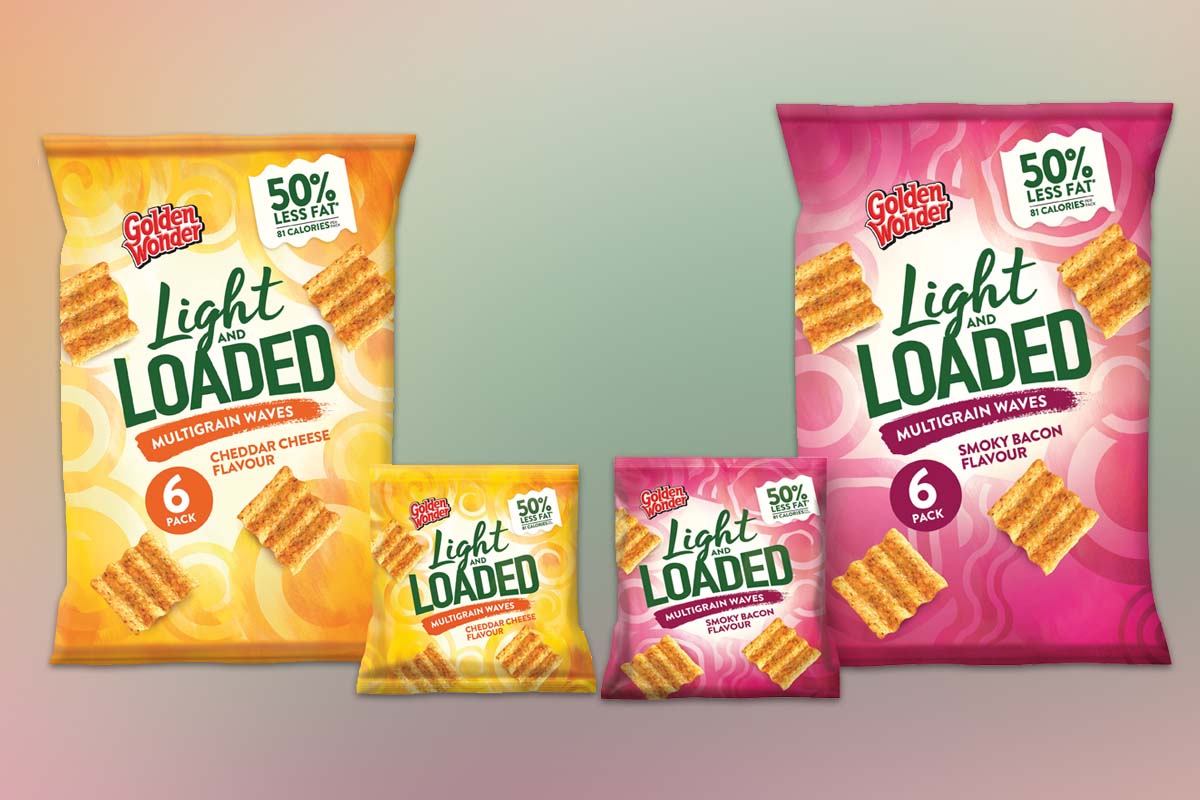 GOLDEN Wonder fans looking for a lighter bite this summer could be in for a treat.
Brand owner Tayto is rolling out a new heathier range under the Golden Wonder banner this month, with the promise of "all the taste – half the fat."

Golden Wonder Light and Loaded crisps are made using what Tayto described as new "air popping technology" which offers "more punch per crunch."
The Light and Loaded range comprises two flavours: Cheddar Cheese and Smokey Bacon.
Both flavours will initially roll-out exclusively to Asda from 15 July, before landing JW Fillshill as well as Scotmid stores from August.
Light and Loaded will be available in a six-pack multipack, priced at £1.49 RRP, as well as a 19g single pack, RRP 69p.
Support for the launch of Light and Loaded will come in the shape of a series of sampling events as well as a national media campaign across Scotland.
Matt Smith, marketing director at Golden Wonder, commented on the new launch: "While we've seen the appetite for healthier snacks grow by approximately 19% in the last year alone, our research shows consumers are continuing to search for lighter, more wholesome options.
"That's why we are launching Light and Loaded. This major new launch is aimed directly at the 'big night in' sector and contains 50% less fat than comparable snack products but really delivers on that all important fully-flavoured taste.
"We think there is still a huge amount of untapped demand in the healthier snack market."