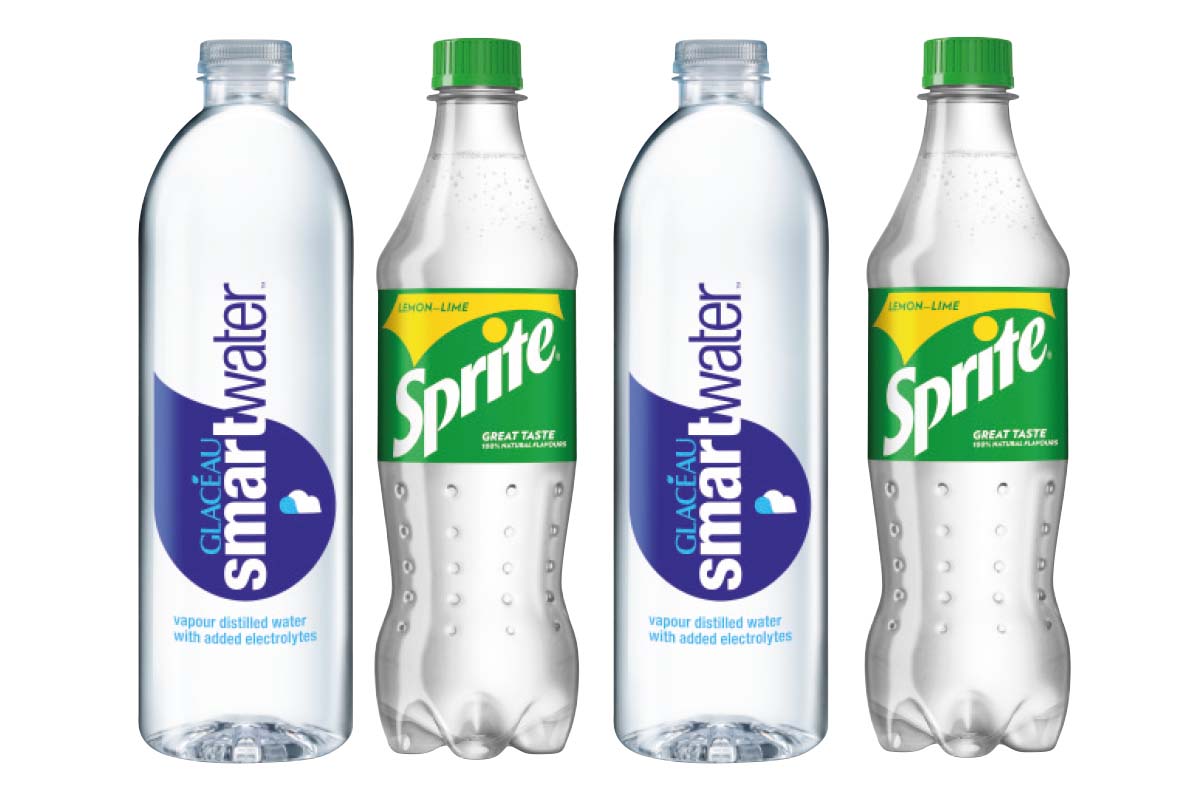 COCA-Cola GB has announced plans to roll out 100% recycled plastic (rPET) packaging for its Glaceau Smartwater brand by the end of the year.
Working in partnership with Coca-Cola European Partners (CCEP), the British arm of Coca-Cola said the pack change will remove 3,100 tonnes of virgin plastic from circulation.
Sprite bottles will also have a new look, as Coca-Cola has opted to retire the brand's green bottle in favour of a clear pack which is easier to recycle.
Retailers can expect to see Sprite bottles change colour from September this year.