Report outlines four pillars for sales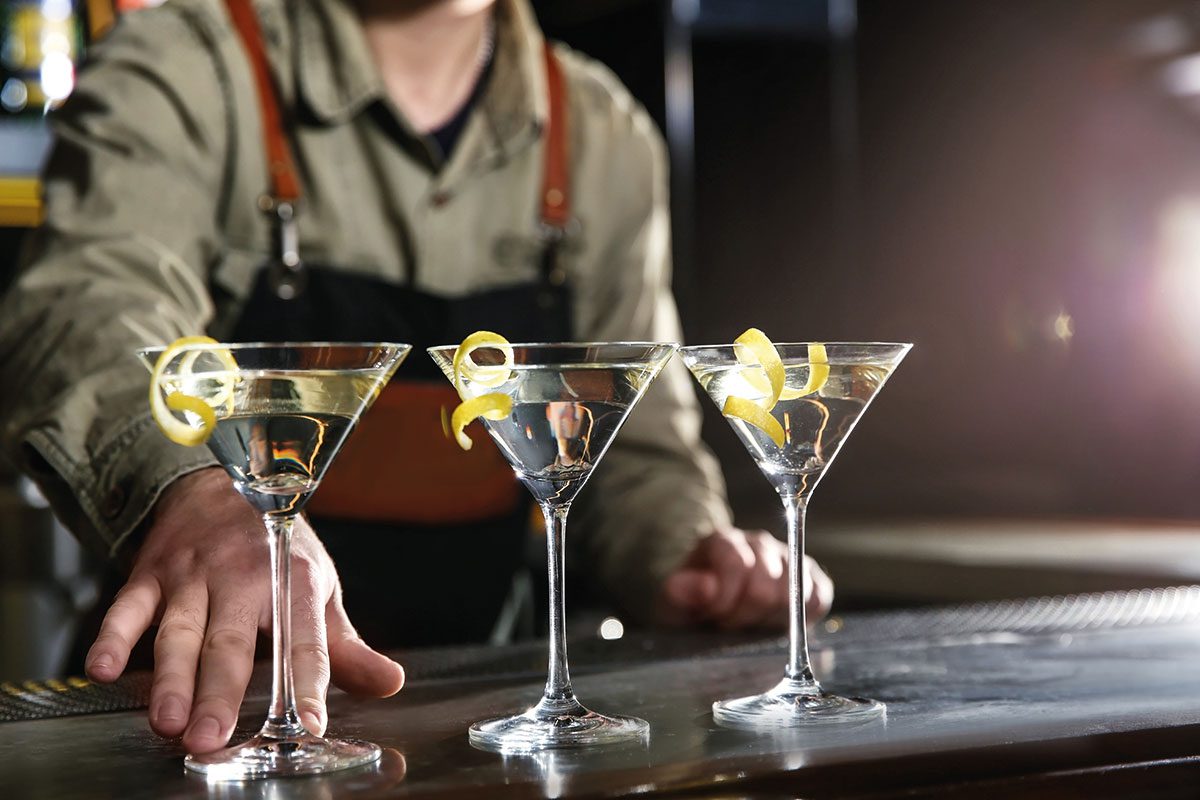 ALCOHOL sales are set to grow by 12% over the next three years, according to Diageo, and it has identified four key areas that will contribute to that growth.
In its latest Drinks Report, the Guinness, Baileys and Smirnoff giant said the breadth of consumer drinking repertoires is at an all-time high, driven by demand for different drinks to suit a variety of occasions, tastes and lifestyle choices.
For example, the report revealed that 40% of consumers in Great Britain now offer cocktails around dinner in the home.
To ensure they get their share of this predicted boom, Diageo said retailers should pay attention to areas it calls 'Balanced Choices', 'Make the Moment', 'Exploration' and 'Celebration'.
For Balanced Choices, the report continued: "Mindful consumption is on the rise, with no and low beer offerings growing double digit in the on and off trade."
Explaining its Make the Moment suggestion, the report claims that consumers are looking for products that "elevate their experiences".
It adds that 'easy and impressive meals for company' is one of the fastest growing Google search terms for dinner parties.
When it comes to Exploration, the Diageo report found: "Whether it's whisky, gin, or beer, consumers are increasingly open to discovering new alcoholic beverages – and the rise of digital has given them new tools to do so.
"For example," it continues, "seven in 10 adults have discovered a new beverage on social media and considered buying it."
The report identified Celebration as a huge opportunity for increased consumer spend, adding: "Stocking premium ranges, combined with effective merchandising, will encourage consumers to trade up when shopping for special occasions."
In his introduction to the report, Diageo managing director for Great Britain, Ireland and France, Dayalan Nayager, said: "Consumer interest in the products they purchase and consume continues to gain pace across the UK and beyond.
"As a result, repertoire is increasing, and traditional categories – spirits, beer, wine, cider – are being disrupted as consumers become increasingly likely to try new things."
He continued: "Looking to the future, we know that a true understanding of the demands and behaviours of our consumers will be essential to remain relevant in the fast paced and exciting world of alcoholic beverages."
To support this drive, Diageo has launched 'Transforming Drinks Experiences' which it said is designed to help retailers unlock a £5.2bn growth opportunity in alcoholic beverages.
Senior customer category manager, Madeline Bedford, said: "As consumers grow more confident and their repertoires become broader, it is no longer appropriate to look at drink categories in isolation.
"We must identify where and how consumers want to enjoy drinks and ensure there is always a relevant offer for them."