Swizzels supporting retailers with a new holiday competition this month
CONVENIENCE retailers are a hard working bunch and likely feel pretty deserving of some fun in the sun this summer.
The team at Swizzels definitely would seem to agree, as the confectionery firm has launched a new competition offering retailers the chance to win a break for the whole family.

Launching this month, Swizzels' new 'Fun in the Sun' competition runs until September, giving retailers the chance to win a holiday for four.
To participate in the competition, retailers must purchase three cases of Swizzels' £1 PMP hanging bags including Choos, Squashies and Loadsa bags, and text their details to the confectioner.
The winner will receive an all-inclusive one-week holiday to the Canary Islands, which Swizzels said is worth £3,000.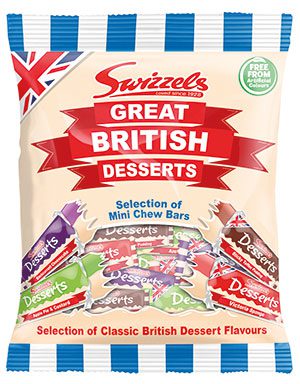 Swizzels will promote the competition through pallet surrounds, pallet skirts, aisle fins and off-shelf displays at wholesalers across the UK.
Mark Walker, sales director at Swizzels said: "Swizzels hanging bags are worth £52m, up 8%, with £1 PMPs driving growth at 20% year on year, so we are perfectly positioned to drive growth in the category and further boost our support for convenience retailers.
"According to a recent survey, 76% of respondents say they buy sweets for long car journeys or family outings, therefore the launch of our Fun in the Sun campaign will ensure Swizzels is owning the summer season for sugar confectionery in 2019."
• The launch of Swizzels latest retailer-focused competition follows a consumer campaign which invited the public to choose the next flavour in its Chews hanging bag range.
Hundreds of entries were submitted to the competition, with four finalists: Love Yourself Hearts; Pop Lollies; Mini Coladas; and the eventual winner – Great British Desserts Chews.
Great British Desserts comprises a mixed bag of individually wrapped chew bars, inspired by classic British dessert flavours such as Sticky Toffee Pudding, Apple Pie & Custard and Strawberry Trifle.