Trek bars target the lunchtime occasion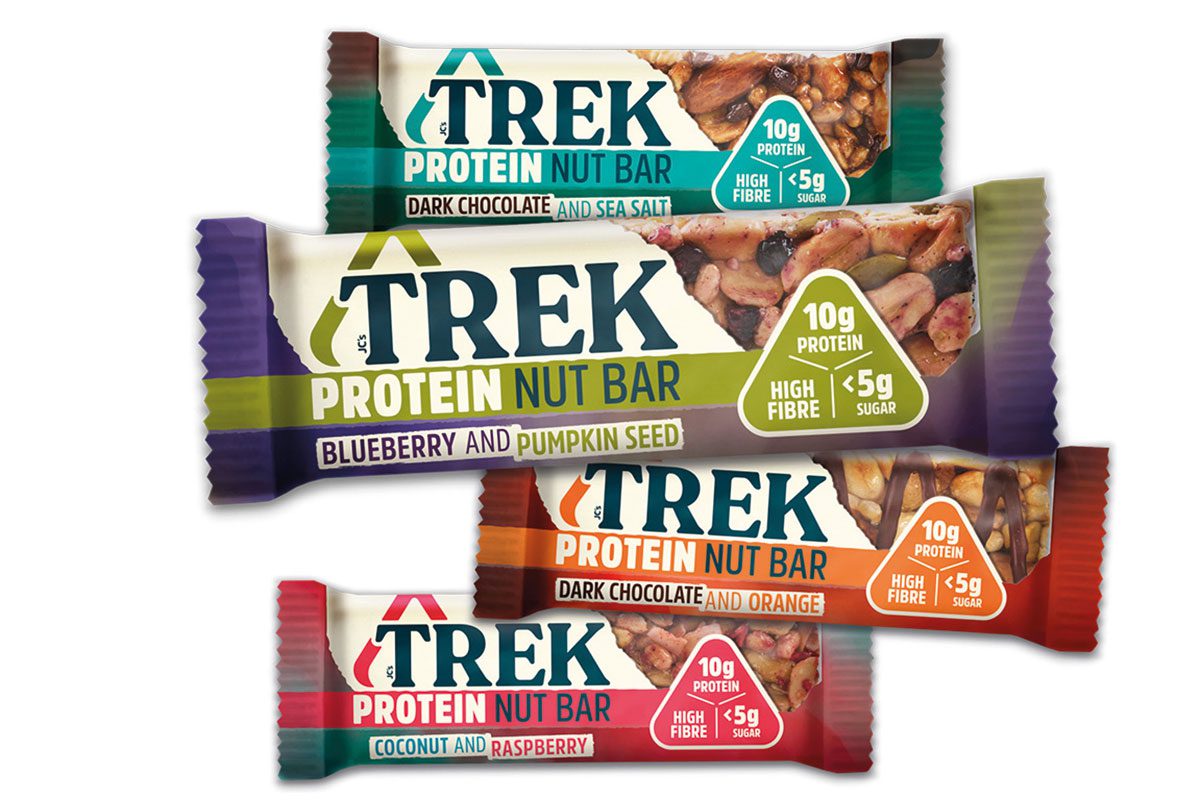 The after-lunch slump is a well known phenomenon, with most people's productivity levels suffering a bit of a dip in the afternoon.
Having protein at lunchtime could offer a solution, with the nutrients that it offers helping to provide some much-needed energy.
According to Marina Love-Smith, marketing director at Natural Balance Foods, around 40% of the UK population are now turning to protein-rich snacks to help fuel their working day.
Trek Protein Nut Bars should meet this demand, offering a convenient, on-the-go snack with at least 10g of protein.
Love-Smith said that the bars, which are made with crunchy roasted peanuts, would provide "plant-based energy" for busy consumers.
If retailers opt to include the Trek Protein Bars as part of in their lunchtime offer, Love-Smith suggested that they could go well as part of a meal deal.
"With more consumers opting for healthy snacks in place of chocolate confectionery, it is important for retailers to consider including healthier options as part of any in store meal deals and offers.
"In fact, 88% of healthy snacking shoppers are looking for healthy options to be included as part of in-store meal deal and 72% will buy healthy products as part of a products link deal.
Try merchandising snack bars, protein flapjacks and protein bars next to hot drinks or in the food-to-go aisles.
"Retailers should consider amending their link deal options, pairing Trek with other healthy options such as a bottle of water, and including cross-category offers to drive incremental sales," she said.
But as well as traditional meal deals, Love-Smith also reckons that Trek bars should be used in other types of multi-buy offers.
"There is a common misconception that shoppers are only after the generic three item meal deal centred around a main item such as a sandwich, but as the latest Healthy Snacking report from HIM shows, alternative two item deals such as combining a snack with a drink would also entice them.
"Try merchandising snack bars, protein flapjacks and protein bars next to hot drinks or in the food-to-go aisles to encourage impulse purchases," she said.
Trek Protein Nut Bars join its existing range of Protein Flapjacks and Protein Energy Bars.
They come in four flavours: Dark Chocolate and Sea Salt, Blueberry and Pumpkin Seed, Dark Chocolate and Orange, and Coconut and Raspberry.