Catering to a broad mix of shoppers in a hurry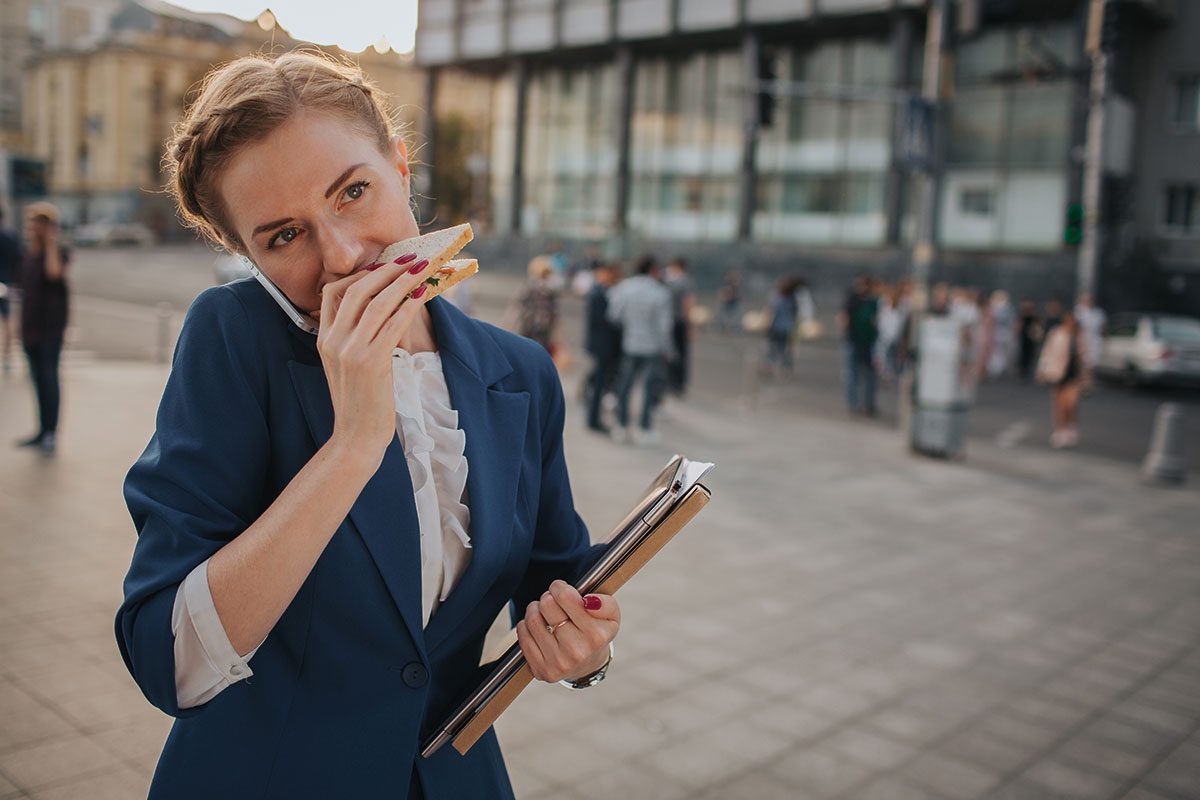 Wraps, sandwiches, salads, hot filled rolls, hamburgers, pizza, fruit – the list of lunchtime options is endless.
This is arguably good news for retailers, as it seems just about everyone is picking up lunch on the go at some point and c-stores need some variety if they are to please all comers.
The prevalence of on-the-go eating was highlighted by Anca Lazar, senior brand manager for Cathedral City Snacking at Dairy Crest who pointed to IGD figures which show over half of UK consumers purchase lunch on the go at least once a week.
"With this in mind, snacks that supplement a sandwich or main meal item are important for convenience stores to stock if they wish to provide a compelling reason for consumers to stop and shop instead of visiting the major multiples," she said.
For any c-store retailers looking to improve their lunchtime performance, Lazar suggested that now might be the time to add in some healthier alternatives such as fruit, nuts and dairy snacks.
"While snacking categories have historically been associated with unhealthy foods, recent backlash against sugar and processed carbohydrates has seen more and more Brits paying attention to the nutrition label before purchasing.
"Indeed almost four in 10 consumers now claim to look for a healthy product all or most of the time when choosing a snack.
"In pursuit of a healthier way of life, many of these consumers are turning their back on traditional sweet snacks in search of more nutritious savoury alternatives, with more than half claiming to be trying to wean themselves off sweet snacks," she said.
Consumers are increasingly looking for convenient snacking products and smaller pack formats.
Health may be high on the agenda for some shoppers, but there is no denying the allure of a tasty treat over lunch.
Suzie Carlaw, marketing manager at Border Biscuits certainly seems to think Scottish shoppers are still willing to indulge during the day – even if they do so in a more controlled manner than before.
"Despite consumers being increasingly health conscious, nine out of ten people regularly eat sweet biscuits, while six out of ten agree that it's okay to eat a small number of sweet biscuits every day as part of a balanced diet," said Carlaw.
"The rise of healthy eating has driven the need for products that make portion control easy for consumers, like mini packs and on the go offerings, such as our Snack Packs."
Smaller pack formats aren't just good for the waistline, they also make for a more practical solution for the muncher on the move.
Carlaw said that on the go is a "critically important" category within snacking and she suggested smaller formats are the way forward.
"Consumers are increasingly looking for convenient snacking products and smaller pack formats that are easy to carry on the move, eat in the car or that can be popped into a lunchbox or handbag.
"Consumers are grazing more and seeking something to nibble between meals. With the rise in health consciousness, they are also looking for a bite-size product which aids portion control," she said.
A dinky packet of biscuits might suit some at lunchtime, but the on-the-go shopper is a broad demographic, according to Monisha Singh, shopper marketing manager at Kepak Consumer Foods – the firm behind Rustlers.
Quoting the firm's own research, Singh said 55% of all on-the-go shoppers fall into the affluent ABC1 demographic, with 45% identified as C2DE consumers – ranging from skilled manual workers to pensioners and those out of work.
Such a broad and balanced customer profile would seem to suggest shoppers will want different things from their lunch – but there is one thing they all have in common according to Singh.
"The common denominator is time poverty and a need for convenient solutions as they navigate their busy lives," she said.
"Retailers can capitalise on this by expanding their food to go offering to meet the growing demand for variety and choice with a range of inspiring and convenient lunchtime options.
"Lunchtime is the biggest occasion for Rustlers. Convenience stores which offer Rustlers also generate a higher basket spend, with the average basket spend of a 'microwavable burger' shopper being more than the average chilled food to go shopper."
Singh added that Rustlers is assisting stores by offering microwaves or full food-to-go units.
"Both are proven to boost sales of micro snacking products without the concerns over waste and the additional labour costs associated with food-to-go counters," she said.