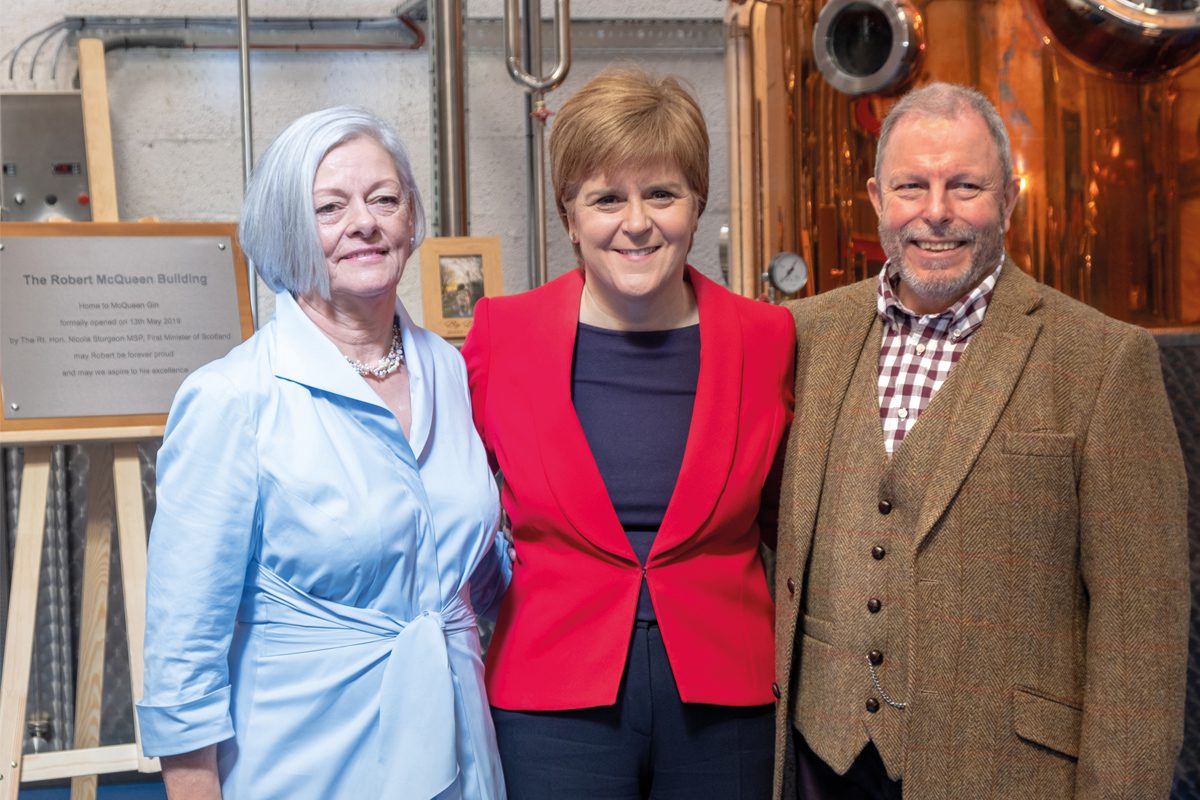 FIRST minister Nicola Sturgeon was the guest of honour at the opening of the new McQueen Gin distillery in Callander.
The 6,200 square foot facility will allow the firm to increase its manufacture, bottling, packing and shipping capacity by more than 1,000%.
Despite only distilling since 2016, McQueen Gin has grown rapidly thanks to a partnership with Aldi.
Nicola Sturgeon said: "The impressive growth of McQueen Gin proves that it is possible with the right idea, product and people to go from a small start-up business to exporting around the world in a relatively short period of time."