Barbara Henderson has seen the Scottish food to go market transform. Now, she reckons change is coming to c-stores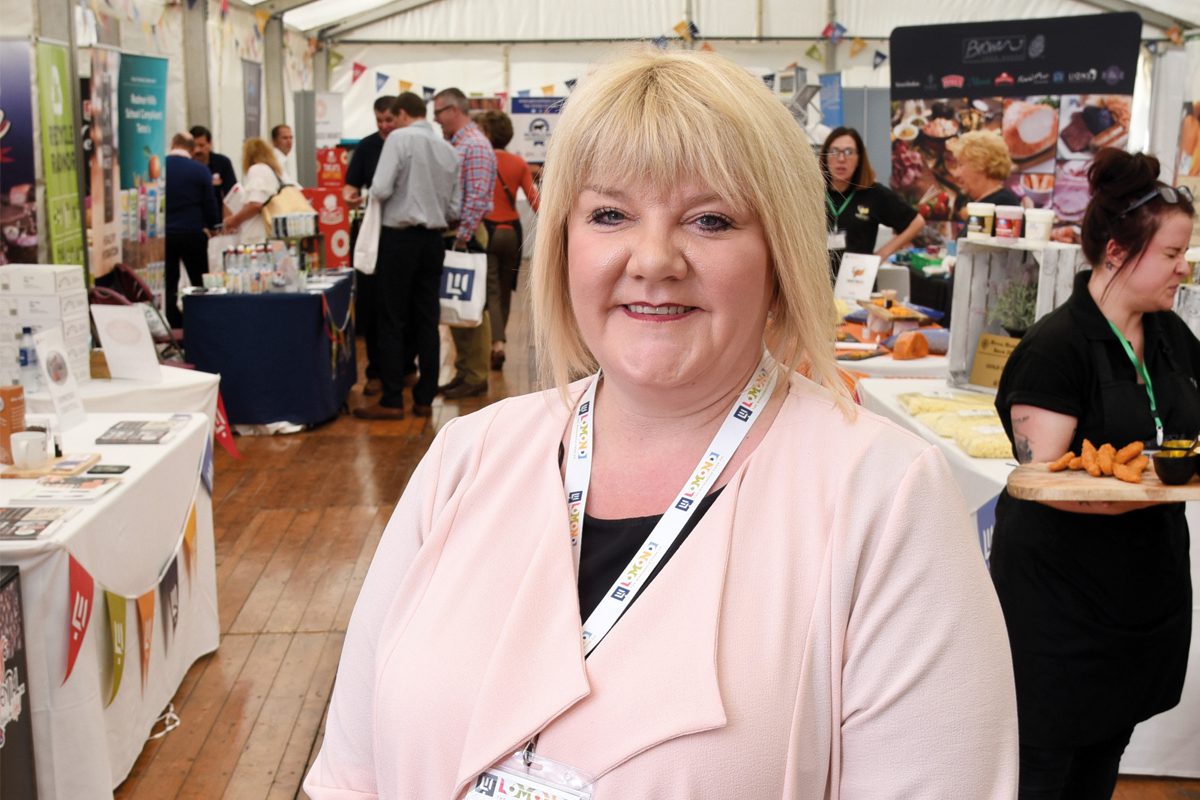 FOR many stores, food to go is a relatively recent phenomenon that retailers have had to get to grips with over the past few years.
But for Barbara Henderson, owner and founder of Lomond Wholesale Food Co, food to go has been her bread and butter for more than two decades.
Alongside her husband Sam, Barbara set up her first sandwich manufacturing business at the tender age of 21, during an era when homemade lunches were king.
"At that time the pre-packed sandwich was a luxury, not a commodity – whereas now people pay for pre-packed sandwiches and they don't think anything of it.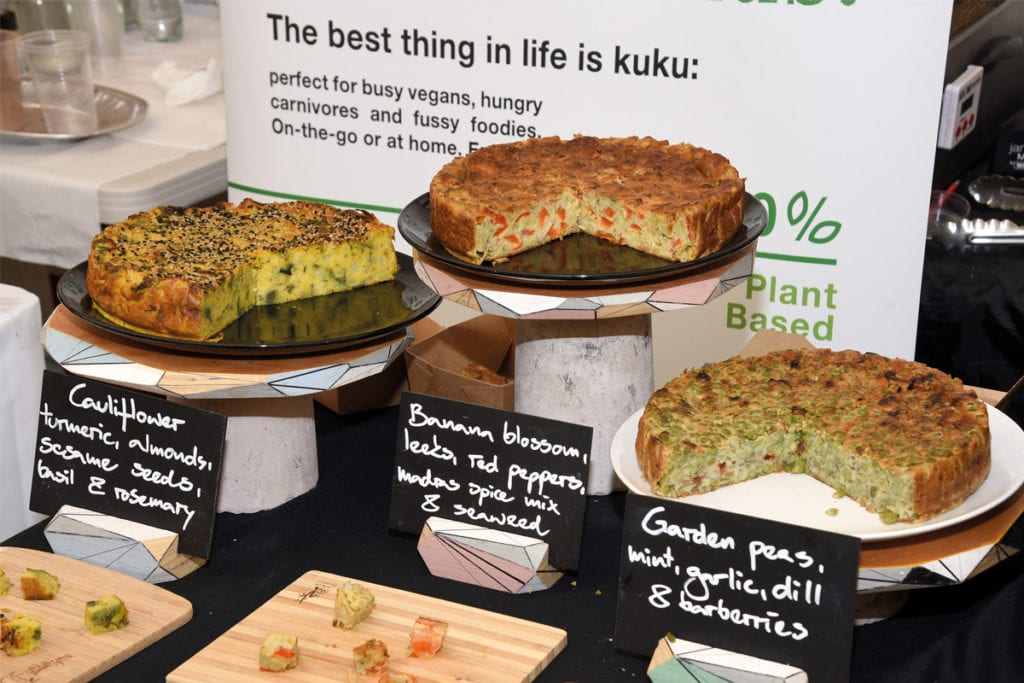 "But back then there was still the mentality of the lunchbox: you took your pieces to work, with your apple and your bag of crisps.
"So it was tough, it was a tough industry. But we could see it was a growing market."
After selling their sandwich manufacturing business Barbara and Sam decided to move to the wholesale side of food to go, setting up Lomond in 1997.
The name – which came about because the couple always loved Loch Lomond – has caused some confusion when dealing with businesses outside Scotland.
"When you talk to people from down south they pronounce it like 'Lo-monde'- it makes us sound very posh!"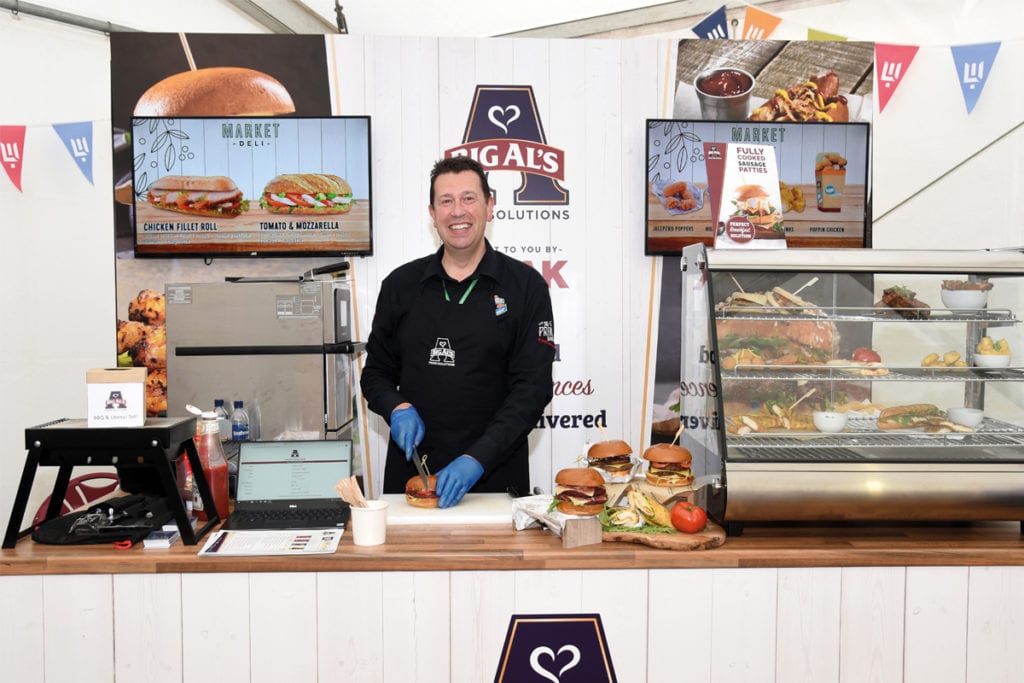 But all joking aside, Lomond was set up with a serious objective: to establish a successful food wholesaler that could cater to the lunchtime market.
And they have certainly achieved that, with Barbara and Sam now boasting 270 different suppliers on their books.
"The business isn't the same as what it was when we started," said Barbara. "You wouldn't recognise our business from even three years ago."
One of the biggest changes came when Lomond acquired wholesaler Hall's Direct in 2017.
It isn't the same as it was when we started. You wouldn't recognise our business from even three years ago."
The firm had previously focused on supplying food-to-go solutions to businesses like pubs, garden centres and universities- but now c-stores are being rapidly added to that list.
"We do a fair chunk of retail now, we probably have 300-plus retail customers and growing," Barbara explained.
"But it all comes down to what that customer requires, what they want to deliver, how much food to go that they want to do."
So what if a c-store retailer fancies really throwing themselves into food to go?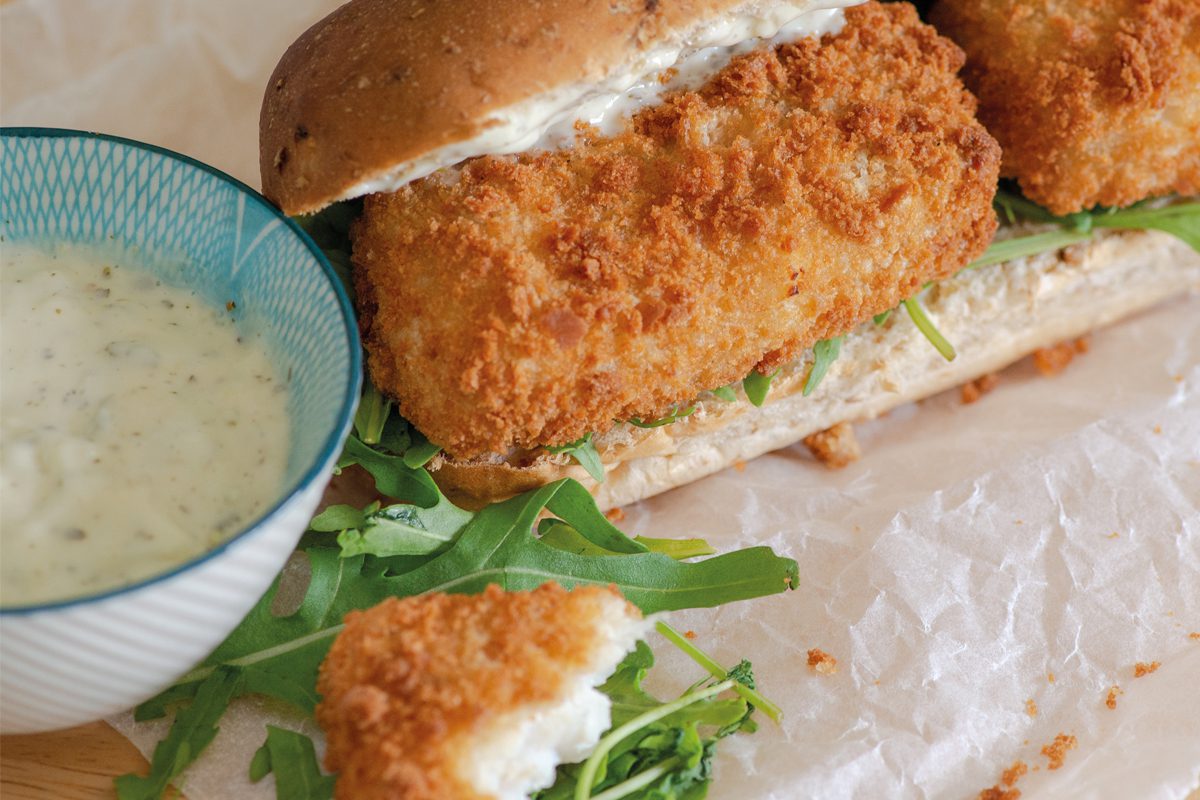 Barbara reckons Lomond has just the thing, in the shape of Nom Stop. Launched at the end of 2018, the one-stop solution offers retailers everything that they need to set up a food to go counter, from the shop fitting and training to the products that would be stocked within it.
"Retailers were approaching us and saying: 'How do we do food to go? We know that tobacco sales and newspapers are in decline and they aren't getting people into stores, while food to go is.
"But how do we do it? Do we need a chef, how do we do the training, how do we know about food hygiene?'
"So we have come up with a solution. We do everything: from the initial survey to the shop fitting, the training, the equipment and the menus. The branding is all Nom Stop branding, and all the products that sit within that have branded packaging."
And despite "not really marketing" Nom Stop, Barbara said she already has 40 retailers who are ready to sign up to it.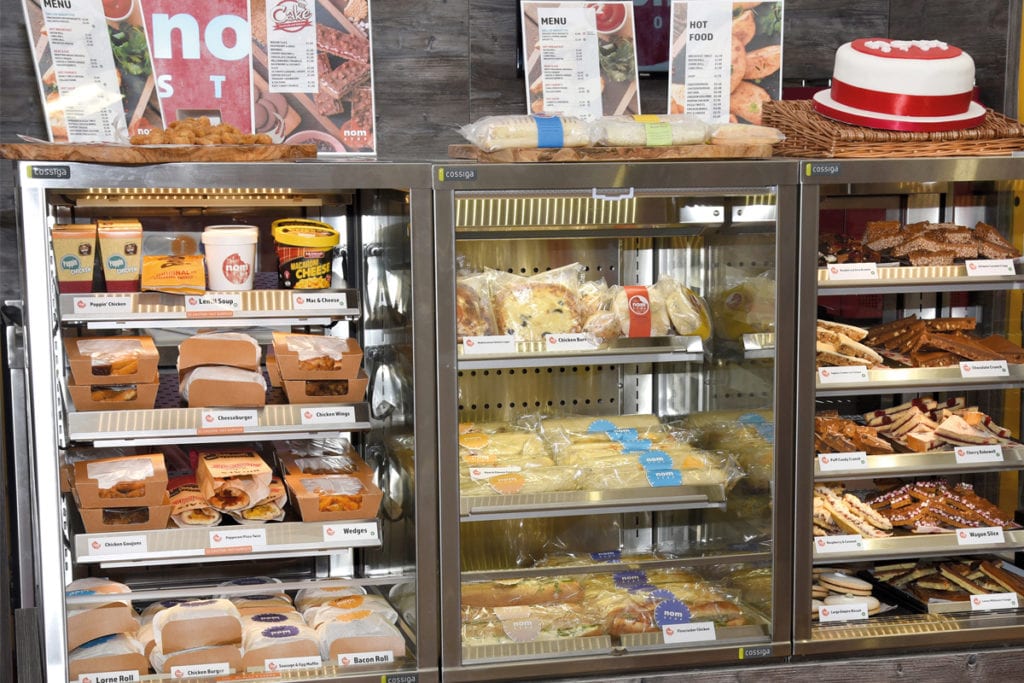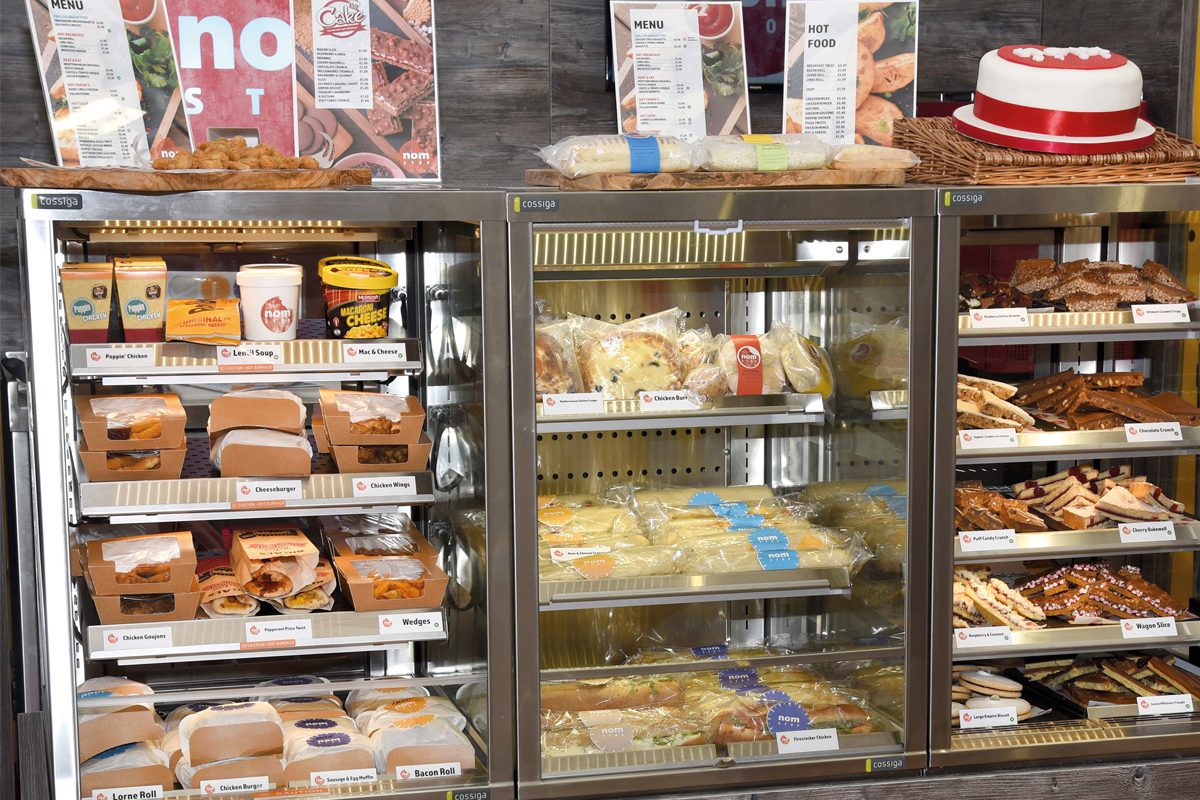 "We've just put Nom Stop into a store in Glasgow, and they sold out on their launch day and we had to send out emergency stocks," she said.
Yet for some c-stores, the idea of a dedicated food-to-go counter may still be a bridge too far.
"There are simple things that you can do," Barbara stressed, "things like Rollover Hot Dog. It is a free-standing unit and the equipment is free on loan if you buy the product from us."
"If you want a branded solution, and a full food-to-go solution, then there's Nom Stop. But if you don't, and you want to build it up in stages and dip your toe in the water, then there are options for that as well."
Keeping on top of various customer requirements – and changing food to go trends – is no mean feat.
Now we sell avocado and goat's cheese – we see that as a landscape that is changing across Scotland.
But innovation is a hallmark of Barbara's business ethos, and she has been creating plenty of unusual dishes to ensure Lomond customers can offer something different from the competition.
"We have partnered up with Jimmy Buchan of Amity Fish. He's got a posh fish finger, for want of a better word.
"We've then spoken to a Scottish baker, and we have put the posh fish fingers inside a hoagie roll and called it a 'Cod Dog'. It is one thing to say 'fish finger butty', but it is another to say 'cod dog.'
"Then there are the whole vegan, plant-based, flexitarian changes that are going on and we are very much leading the way on that in terms of independent wholesale in Scotland.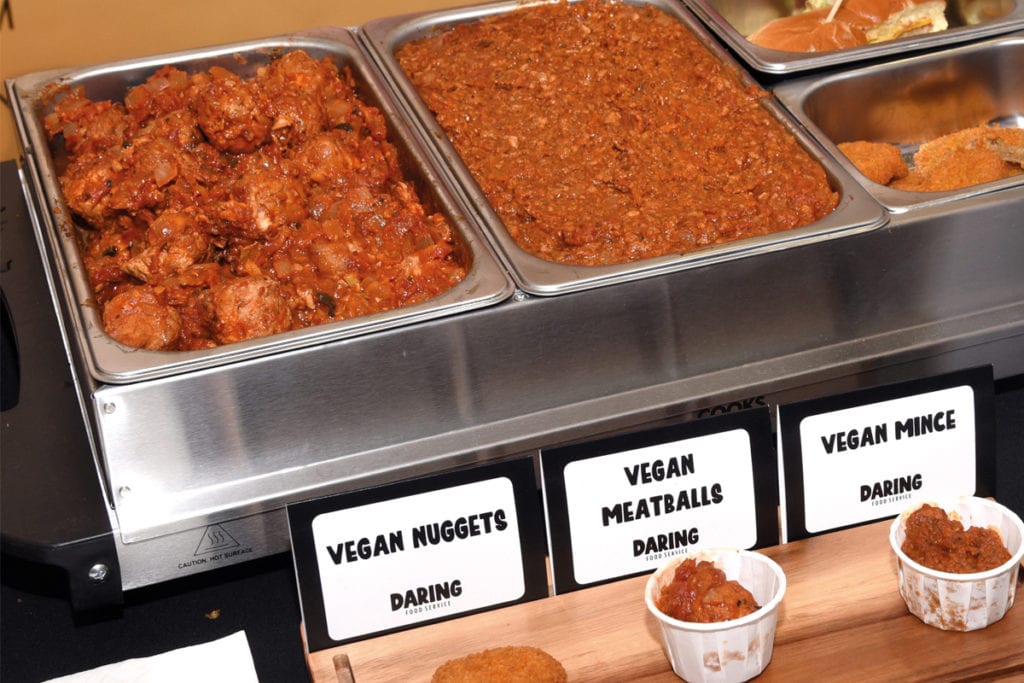 "We've launched with several vegan suppliers, the likes of Daring Foods and Simon Howie's, with their vegan lorne sausage, which is going incredibly well.
"It is all about knowing what is trending."
And while there might have been a time when you couldn't imagine selling trendy vegan products in a Scottish c-store, Barbara reckons that is no longer the case.
"Years ago, we could not sell goat's cheese in the west of Scotland. Honestly not a chance.
"We used to stock avocado, and we couldn't sell it in the west of Scotland. East coast? Not a problem at all.
"But now we sell avocado, and goat's cheese. And we are getting there with tofu and halloumi. We see that as a pattern, and a landscape, that is changing across Scotland."
This 'changing landscape' has undeniably helped Lomond to expand.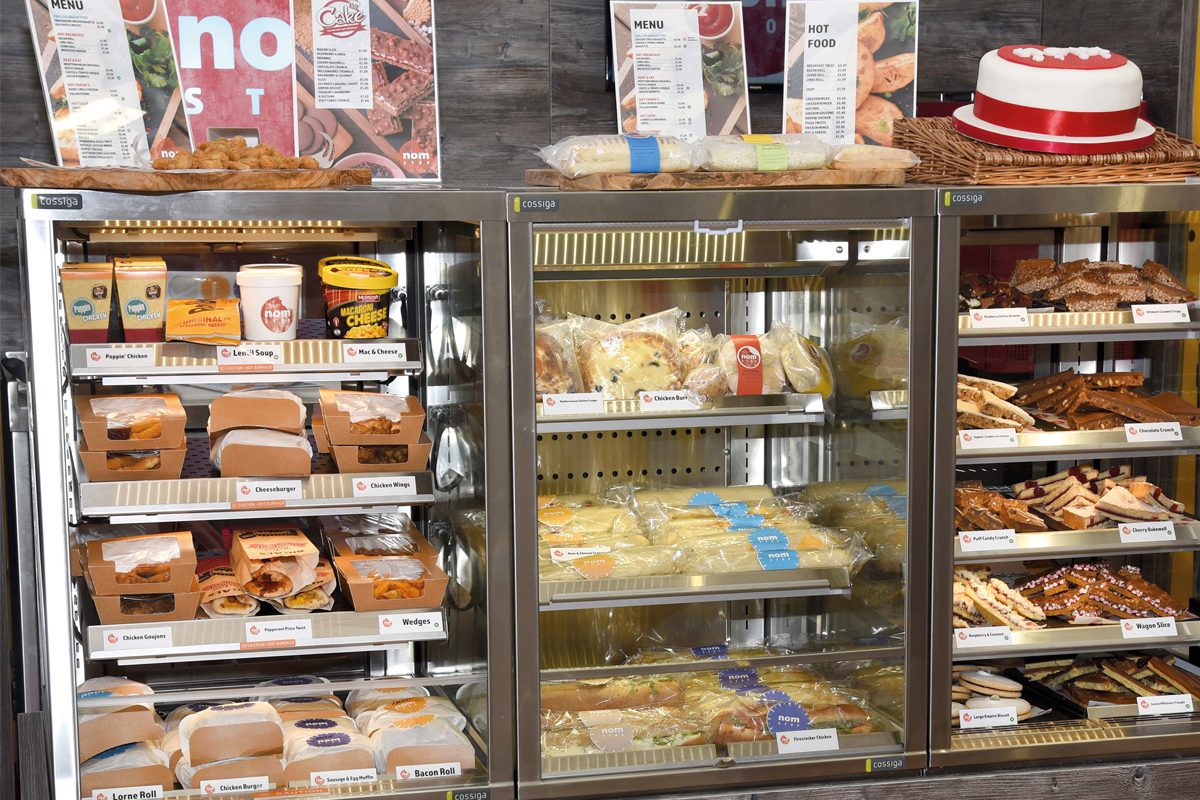 Turnover has doubled in the last three years, and Barbara wants the business to grow to twice its current size within five years.
As well as distributing products from its suppliers, Lomond also manufactures its own dessert brand, Cake, which is doing "exceptionally well" according to Barbara.
Even as it grows bigger, Barbara insisted that Lomond will remain distinct from other wholesalers.
It doesn't have a cash and carry, instead relying on van deliveries, and the focus is on quality, not price.
"We do things differently," said Barbara. "And I think a lot of wholesalers, and especially the bigger boys, are focused on moving brown boxes, and how cheaply they can move those brown boxes."
"But we are all about the food. And if we talk food, and the customer likes the food, then the commercials come afterwards."