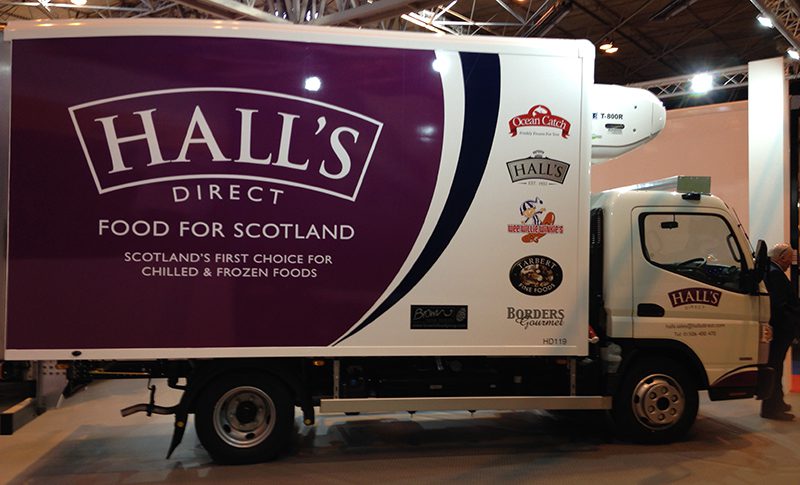 CONVENIENCE sector wholesaler Hall's Direct has been snapped up by Lomond – The Wholesale Food Co in a deal which will see the two businesses integrated under the Lomond umbrella.
Lomond, which focuses on supplying cafes and sandwich bars with chilled and frozen products, will now also service Hall's Direct customers in the convenience sector as well as restaurants, butchers and hotels offering fresh meat and poultry, retail ready meals, retail breakfast products and a full chilled foodservice range.
The deal is expected to create a delivered wholesale company with an annual turnover in the region of £30m.
Following the merger, Lomond's staff numbers are expected to increase from 104 to 160 while its fleet of dual temperature delivery vehicles will go from 21 to 40.
Lomond's purchase of Hall's Foods coincides with the firm's 20th anniversary. The wholesaler is celebrating the milestone by hosting its first trade show, Taste @ Lomond, which gets underway at the firm's depot in Port Dundas, Glasgow, today (17 May) with a second session on 18 May.
Sam Henderson, managing director at Lomond, The Wholesale Food Co, said: "We are absolutely delighted to begin the next chapter in the evolution of Lomond.
"It's an incredibly exciting time for the business as we announce this acquisition, host our inaugural trade show later this week and celebrate our 20th anniversary.
"Our strategy to grow the business quickly has been realised and the whole team is looking forward to the coming months as we integrate the two businesses.
"While it will be a busy few months, customers can be assured of a seamless transition and the exceptional customer service they've been used to from both businesses."
Lomond – The Wholesale Food Co was established in 1997 by Sam and Barbara Henderson as a foodservice wholesaler.