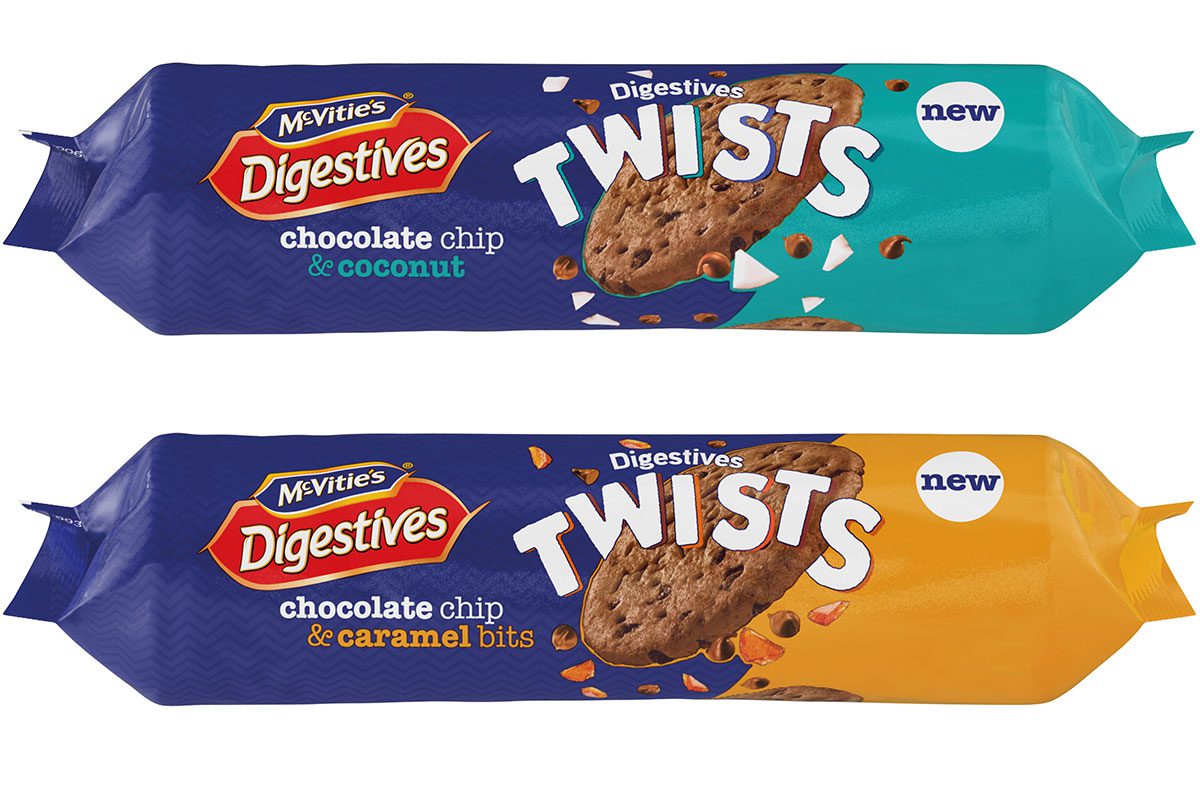 McVitie's Digestives are undoubtedly one of the most iconic biscuits in Britain.

But now parent firm Pladis has given the much-loved brand a shake up, with the launch of new Digestives Twists.
Coming in two flavours – Chocolate Chip & Caramel and Chocolate Chip & Coconut – the Twists combine a classic digestive with new textures and flavours.
Emma Stowers, brand director for McVitie's at Pladis UK said: "We're thrilled to be launching a brand-new range inspired by our classic McVitie's Digestives that will enable us to extend appeal and bring our much-loved brand to a younger audience.
"We know that on-trend flavour and texture combinations, such as caramel and coconut, are helping to drive overall category growth for sweet biscuits – and we're set to tap into this insight with our new Digestives Twists."