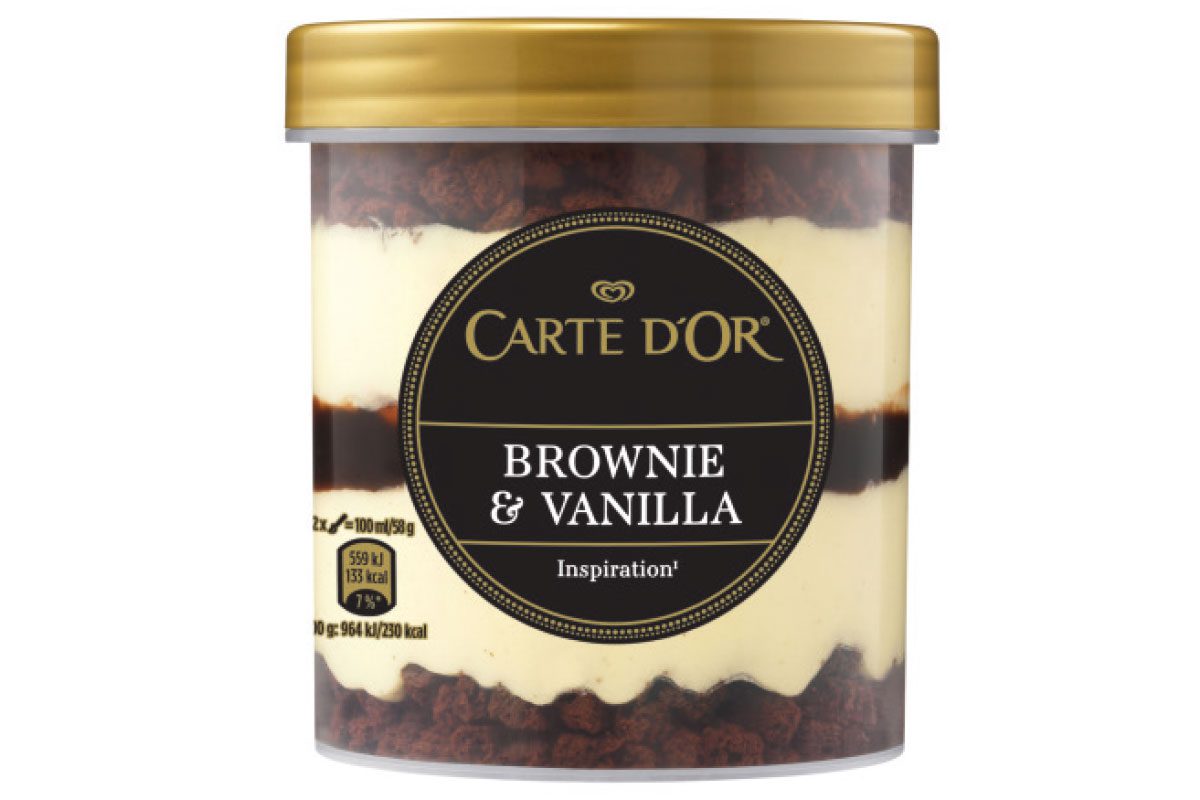 Taking ice cream to new depths, Unilever has expanded the Carte D'or brand by taking a layered approach to NPD.
The new Carte D'or 'Layered Pints' range offers shoppers ice cream packed with chunks and indulgent sauces that are repeated over several layers.
The range comes in three flavours, Carte D'Or Brownie and Vanilla, Raspberry Cheesecake, and Salted Caramel – with an RRP £3.99 for a 430ml tub. Each tub is made from 100% recyclable plastic packaging.
Noel Clarke, vice president for refreshments at Unilever UK said: "With ice cream desserts being the single biggest occasion in the category, it's a huge opportunity for retailers but at the moment, there's a real lack of inspiration.
"We're taking Carte D'Or to the next level, introducing the iconic ice cream into a never-seen-before format to bring excitement back to ice cream desserts.
"Shoppers will be encouraged to try something new with a range of tubs that tap into two key growth areas: convenience and indulgence."
The range will be supported by a £3m marketing investment that includes a new TV advert.