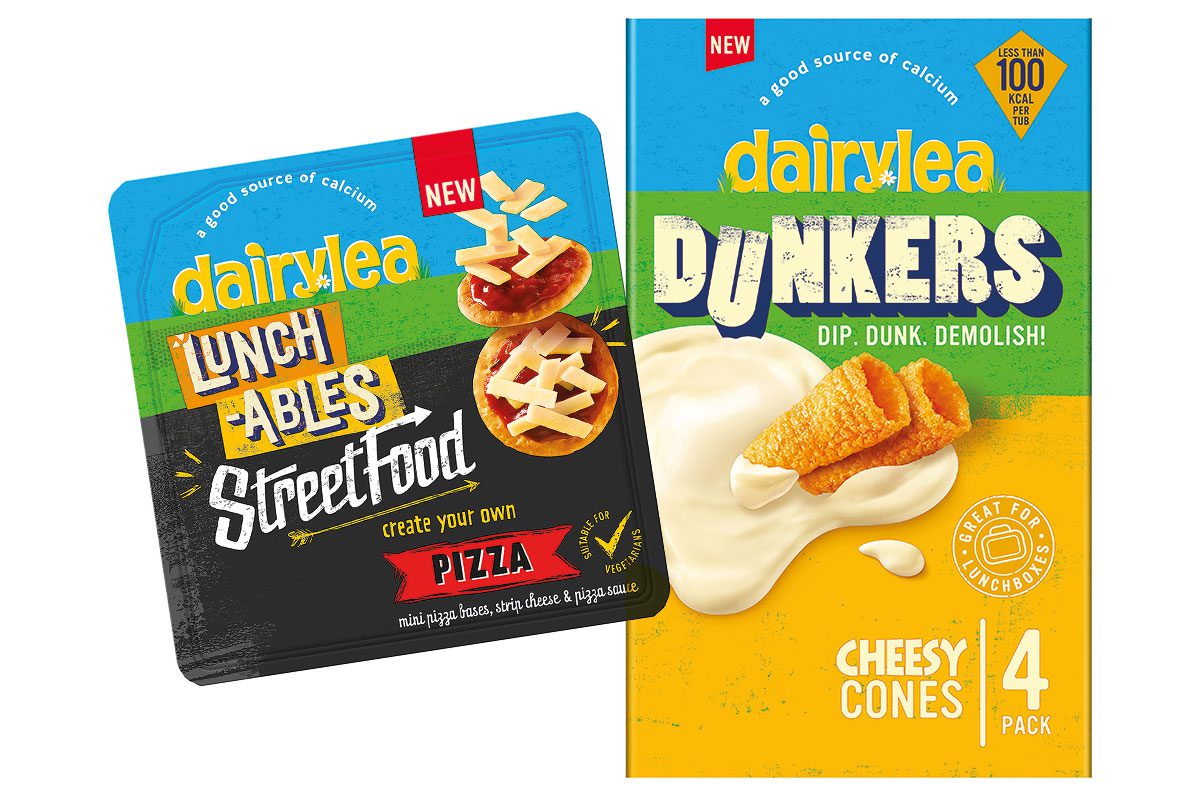 KIDS' favourite Dairylea has launched three brand new products across its Snackers, Lunchables and Dunkers ranges.
Dairylea Lunchables Streetfood Pizza, which combines Dairylea cheese with mini pizza bases and a tangy pizza sauce, comes in 65g packs with an RRP of £1.65.
The firm has also extended its Dunkers range with the launch of Cheesy Cones, which have fewer than 100 calories per portion.
Rebecca Prout, senior brand manager for Dairylea at parent firm Mondelez said: "Kids snacks are growing at 4% and account for the largest share of the processed cheese category at 31%.
"Cheesy Cones have tested really well with consumers, so we're confident of driving real success to the category."
Mondelez has also released Dairylea Snackers with Cadbury Giant Buttons, which contain Dairylea cheese slices and crackers, alongside chocolate buttons.