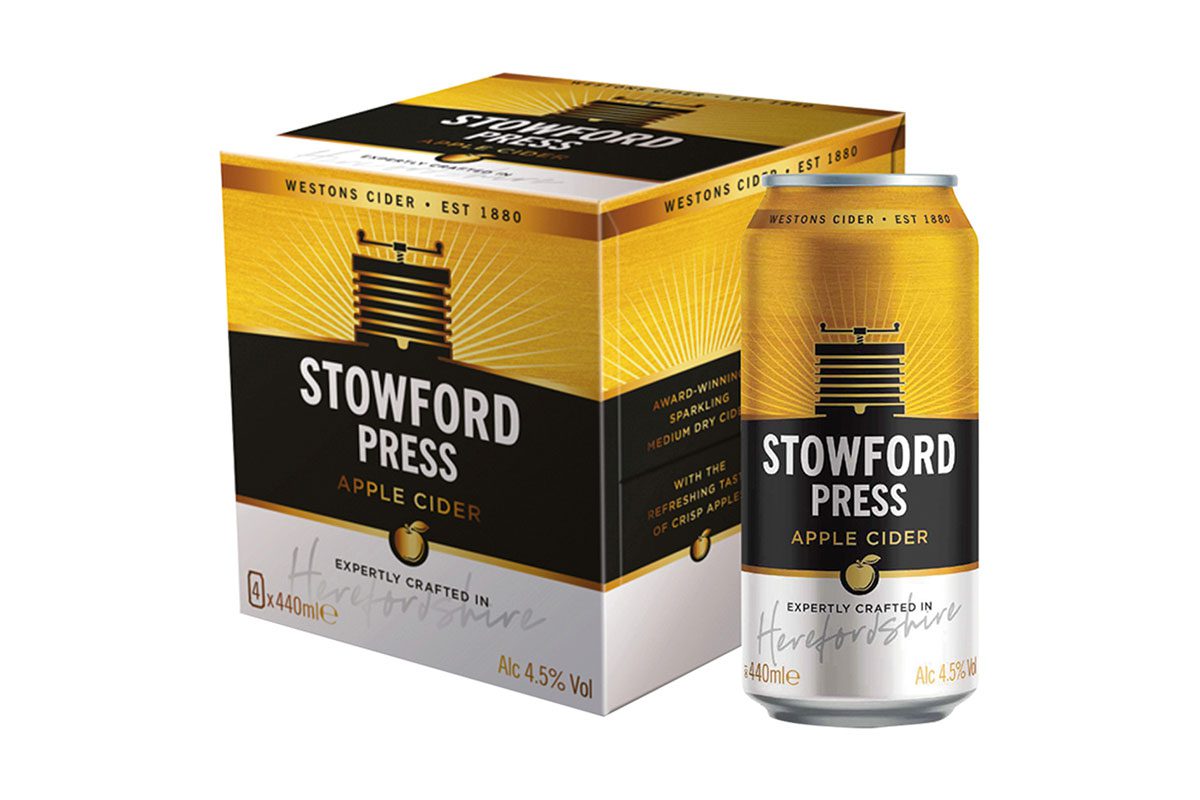 STOWFORD Press cider has been relaunched with new plastic-free packaging, tapping into consumer concerns about the environment.
Parent firm Westons Cider introduced the new packaging for the Stowford Press Apple Cider 4x440ml four-pack: which will now be encased in a plastic-free cardboard box.
Brand manager Holly Chadwick said: "There has been a huge consumer demand for more environmentally-friendly and recyclable packaging solutions.
"Removing plastic from all of our UK Stowford Press packaging means that we're a positive part of this conversation.
The Stowford Press branding has also been updated to offer a more premium look and highlight local sourcing.
"The eye-catching new branding for Stowford Press has been designed to increase stand out on shelf," said Chadwick.
"The updated design will also strengthen the brand's positioning as a premium mainstream option for shoppers by emphasising the passion, pride and expertise that goes into every drop of Stowford Press.
"We know our target shoppers value premium, local ingredients and provenance."