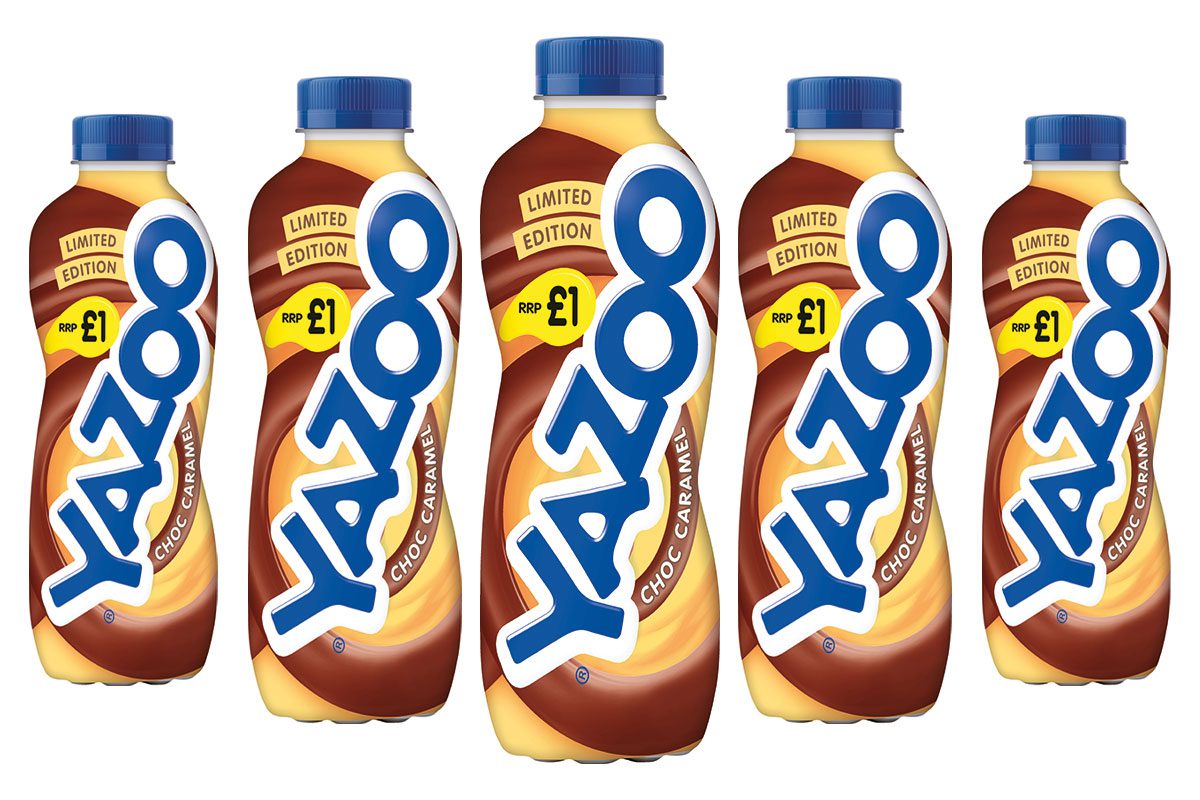 FLAVOURED Milk brand Yazoo has bolstered its PMP range with the launch of a new limited edition flavour.
Available in a £1 price-marked pack, new Yazoo Choc Caramel will replace the brand's previous limited edition release – Choc Mint.
Wayne Thompson, customer marketing manager at Yazoo UK, said the new 400g chocolate and caramel flavoured drink, "creates an indulgence shoppers want from limited edition releases.
"The Choc Mint SKU was a huge hit with consumers, becoming a £1m flavour within just five months in the convenience channel.
"Taste is a key driver for the flavoured milk category, and the brand's target audience of 16-24 year olds are always looking for new flavours to try."
Thompson added that PMPs are an "essential" part of the Yazoo range, with the format available across the brand's best-selling products.
"With the current economic climate, consumers want to ensure their purchases are good value, and that they are receiving the best product for their money," he said.