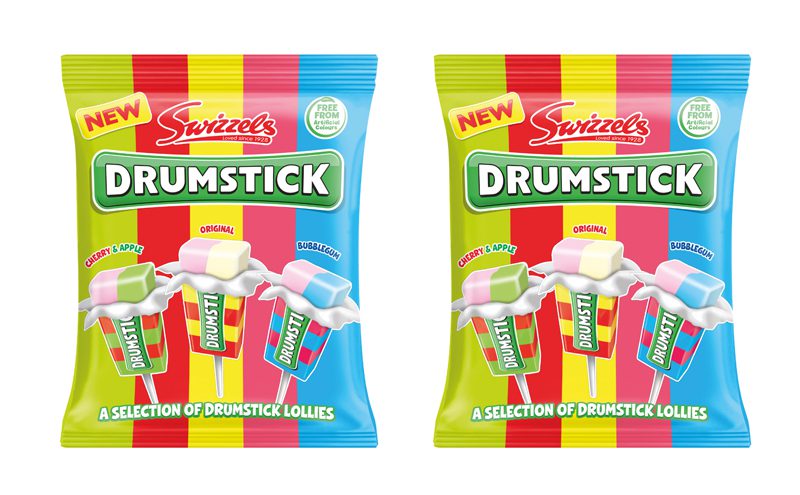 THE popularity of the 'big night in' shows no sign of slowing down – spelling good news for the bagged confectionery category.
Mark Walker, sales director at Swizzels said: "Bagged confectionery is the perfect treat for family and friends to share during their night in."
Figures provided by Swizzels reveal the 100g-499g share bag remains the largest segment within the subcategory, worth £496m and in 4% growth.
Swizzels has recently added a new product to its range of bagged confectionery, in the shape of Choos Hanging bags, in a bid to make the most of this trend.
Choos bags are available in two variants – Drumsticks and Refreshers – with a choice of five flavours per pack.
Drumstick Choos has flavours including Peaches & Cream and Strawberry & Banana, while Refreshers Choos offers fizzy flavours like Pineapple and Apple.
In addition, 2019 has seen the addition of a brand new Drumstick Mixed Lolly Bag: a 175g bag that contains individually wrapped Drumstick lollies.
Flavours include Original Raspberry & Milk, Cherry & Apple and Bubblegum.