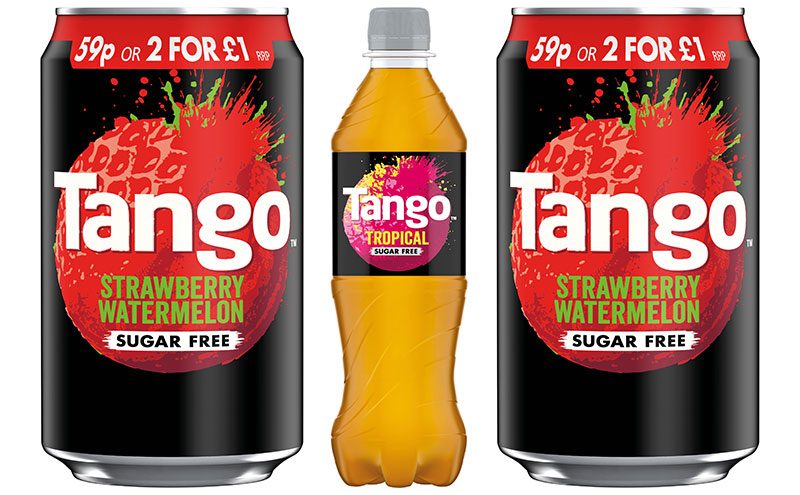 Tango has launched three new sugar free flavours, complete with a packaging redesign.
New flavours include Tropical, Strawberry & Watermelon and Orange sugar free, which will all be available in PMP formats, exclusively for the convenience and wholesale channels.

A £2.2m marketing budget has been set aside for the launch, – the biggest spend for Tango in eight years – with a new TV ad launching this summer.