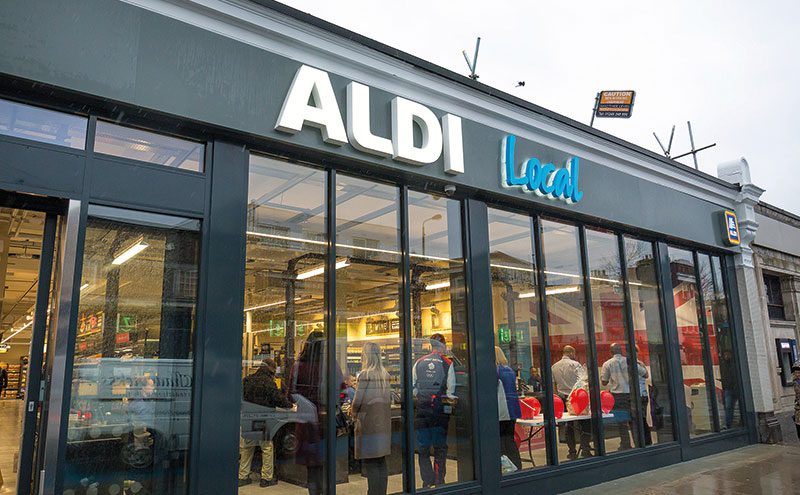 RAPIDLY growing discounter Aldi has opened a smaller, 600 square metre version of its unconventional store model as it eyes up moving into urban areas.
Operating under new 'Aldi Local' branding, the smaller format store has been opened in Balham in London on a trial basis.
Depending on the success of this pilot run, Aldi said it will decide whether or not to expand the format to elsewhere in the UK.
The new Local store currently sells 300 fewer products than a standard size Aldi, and none of the discounter's famous Special Buys general merchandise range.