Yazoo Kids uses on-pack claims to draw the eyes of calorie-conscious parents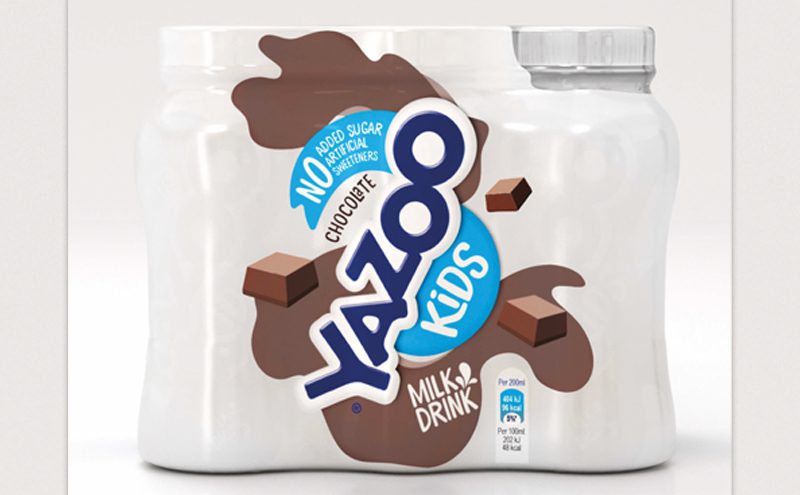 THERE might be a growing awareness of healthy eating, but there is one group of consumers who are likely to be particularly mindful of the nutrition in the food they buy.
Parents are increasingly conscious of the health credentials of what they feed their children, with many wary of snacks that are high in sugar and fat.
With the launch of its new Yazoo Kids packaging, milk drink brand Yazoo is trying to appeal directly to these health-conscious parents.
Although the recipe remains the same, the packaging highlights the fact that the drinks have no added sugar, no artificial sweeteners and fewer than 100 calories per bottle.
Wayne Thompson, customer marketing manager at Yazoo UK said: "The new look, which launched in November, offers clear guidance for parents who are looking for a healthy and nutritious snack for their children throughout the day.
"The redesign calls out the benefits to mums and dads including being a great source of calcium, protein and containing Vitamin B2."
For retailers who want to stock Yazoo, but might be limited on space, Thompson said its worth remembering the brand can be stored as an ambient product.
"We advise that retailers stock Yazoo in the chiller, as it tastes even better chilled.
"However, the bonus when it comes to stocking our range, is that it can (if needed) be sited ambiently, allowing for minimal wastage for the retailer.
"We are also advising retailers to site on-the-go flavoured milk packs with soft drinks to trigger impulse purchase and provide shoppers with greater choice," he said.