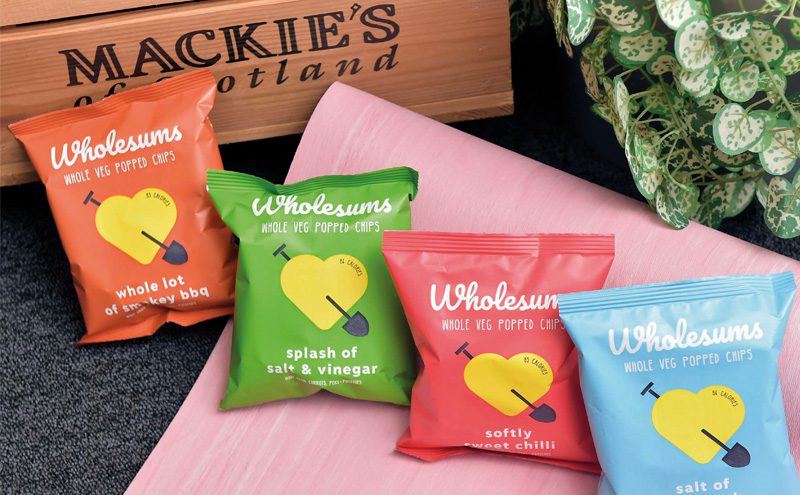 FOOD to go shoppers might want to fill up, but they are not immune to growing concerns about health.
That's where the new crisps range from Mackie's, Wholesums, comes in, with its promise of a filling snack with less than 87 calories per bag.
45% of the crisps are made up from whole fresh carrots, peas and potatoes, which are baked and then popped to ensure the goodness is locked in.
To ensure they have a higher vegetable content than other veggie-based snacks, Wholesums are created using whole vegetables – including carrot stalks and potato skins.
This 'waste not want not' approach to production also means that Wholesums use less oil and contain only 6% fat.

Mackie's has been working with equipment manufacturers for over a year to perfect the production process, but vowed to keep the technology "top secret and unique to them".
James Taylor, commercial director at Mackie's said: "Everyone's concerned about childhood obesity rates but most of us want to eat that little bit healthier without sacrificing the things we really love."
Wholesums come in four flavours: Salt of the Earth, Splash of Salt & Vinegar, Whole Lot of Smokey BBQ and Softly Sweet Chilli.
They have an RRP of 95p per 22g bag.