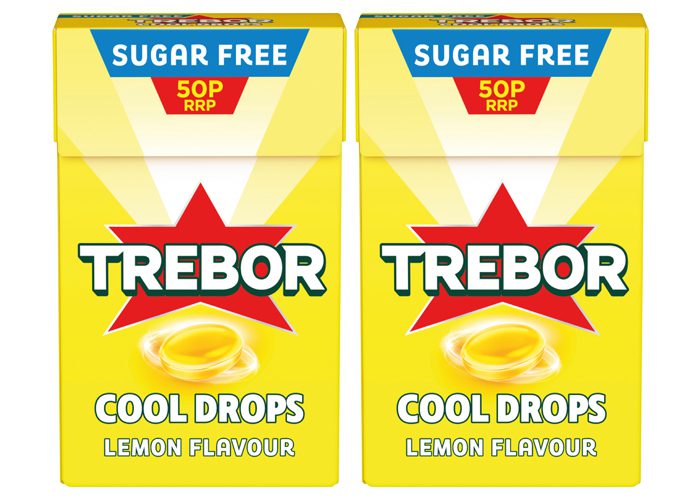 TREBOR has entered the sugar free arena with the launch of a new hard-boiled sub-range.
Rolling out late last month, Trebor Cool Drops comprises two flavours: Extra Fresh and Lemon.
Both flavours come in a 28g flip-top box and are available in 50p price-marked packs. The sugar free recipe means Trebor Cool Drops come in at fewer than 100kcal per pack.
Trebor brand owner Mondelez has been supporting the launch of Trebor Cool Drops with what it described as a "far reaching" digital campaign.
Laura Trampe, brand manager for Trebor, commented on the launch: "We've undertaken extensive consumer research, finding that the new format was very well received by consumers.
"We are introducing two great flavours, which both provide the intense freshness consumers expect from Trebor, in two delicious flavours.
"Trebor Cool Sugar Drops Sugar Free aims to help retailers drive incremental sales by expanding the brand into a new segment."