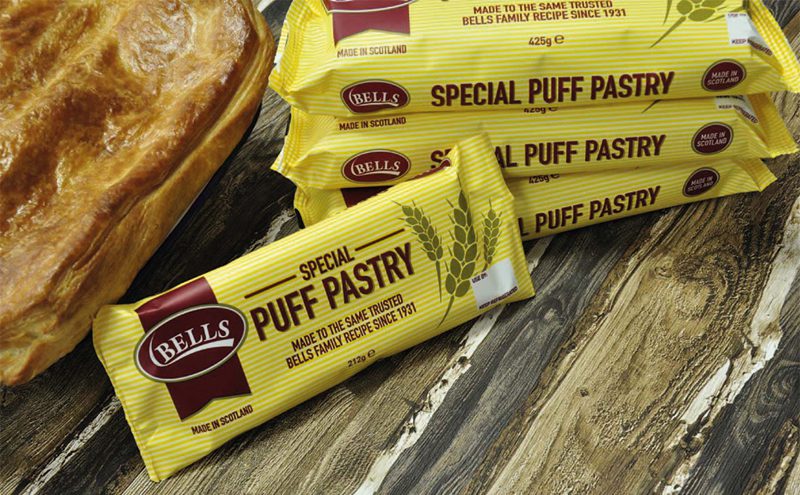 FRESH from being named by Scottish Grocer as the fifth-biggest Scottish brand of 2018, Bells Food Group has now given its pastry products a packaging update.
The new packaging — which has been launched across the 212g and 425g variants of Bells Special Puff Pastry — is designed to reflect the brand's premium quality and give a strong standout on shelf.
Bells said that it hoped that the increased popularity of home baking would improve the relevance of pastry to consumers, and boost sales.
James Drury, pastry development manager at Bells said: "Bells Puff Pastry is special for many reasons, and it has been part of the Scottish food landscape for decades. The new packaging is true to that history and celebrates those things that set Bells Special Puff Pastry apart.
"We are confident that the new packs will attract new customers and believe that loyal customers to the brand will welcome the changes."