Don't overwhelm customers, says Unilever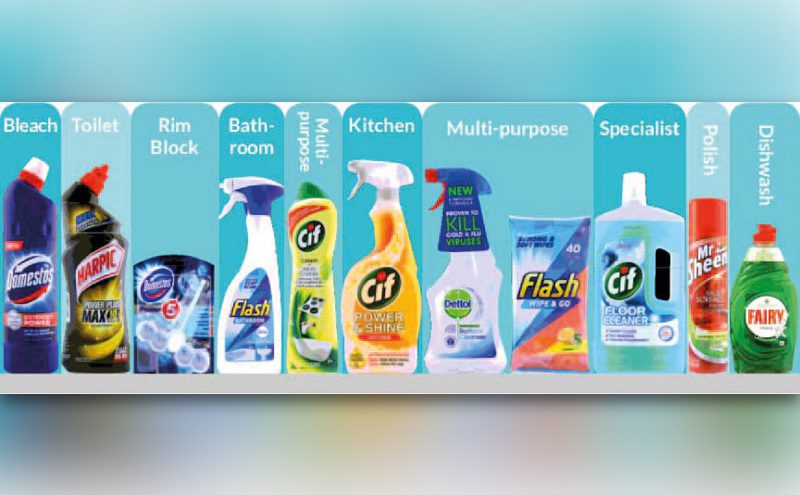 THE household category has seen extensive product innovation over the years, but the raft of cleaning products that are available can make it tricky for retailers to know which ones to stock.
Matthew Trembath, channel category manager at Unilever, said: "Shelves of household products can be confusing, so it is important to have a well laid out fixture containing relevant products.
"Shoppers find it easier to locate what they are looking for if the products are arranged on shelf by room."
These room subsections could include Bathroom (containing bleach, toilet cleaner, rim blocks and bathroom cleaner); Specialist (including sink & plughole unblocker, carpet cleaner and disinfectant); Kitchen (including multi-purpose cleaners and dishwash); and General (air fresheners and furniture polish).
Getting the merchandising right is important, according to Unilever's Partners for Growth, as household products can be a highly valuable area for c-store sales.
The firm said that convenience accounts for a significant proportion of the household cleaning market, with specialist cleaning products often coming as part of a distress purchase.
Unilever also revealed that 42% of shoppers buying cleaning products said they did so on impulse, so there is an opportunity to encourage extra sales.

Customers buying household cleaning products spend almost double the amount that the average convenience store customer spends, but retailers must ensure they have the right range to capture these sales.
Many of these shoppers do not drive, according to Unilever, and therefore offering smaller, portable packs is a must.
Stocking best-sellers is also crucial in this category, with Unilever recommending double-facing key brands to help customers find what they are looking for.
"Washing up liquid and bleach are amongst the biggest sellers," said Unilever, "so retailers should make sure they have adequate space to ensure availability and avoid out-of-stocks.
"Stock the core cleaning areas — bathroom, kitchen, bleach, dishwashing etc — and stock the best sellers in each area to avoid slow sellers sitting on shelf for too long."
More information on planograms and merchandising advice can be found on the Partners for Growth website.