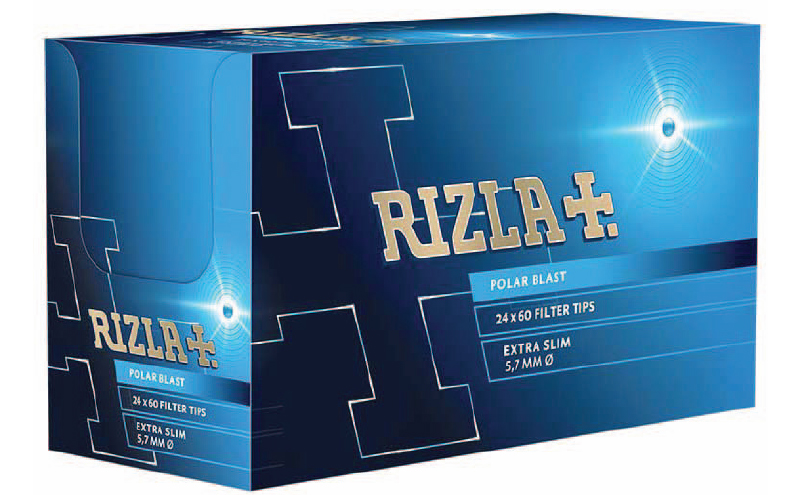 ROLL your own tobacco (RYO) continues to perform strongly in convenience, and Imperial is adding some NPD to the category for 2019 to try and improve fortunes further.
This month sees the launch of Rizla Polar Blast, the UK's first ever roll your own (RYO) filter tip to contain a Crushball.
Polar Blast brings the popularity of Factory Made Cigarette (FMC) Crushballs to Rizla's RYO accessories range, with the squeezable filter tip letting existing adult smokers 'click' to enjoy the taste of mint whenever they roll their own.
Brand Manager Steve Phillips said: "Rizla Polar Blast is a RYO revolution. Crushball continues to move from strength-to-strength in the FMC category, with a current overall market share of more than 15%.
"We're confident Polar Blast will have a similar impact among the RYO demographic, with a broad appeal across both traditional RYO smokers and dualists.
"Polar Blast also ensures that Rizla's range of tips is the most comprehensive in market, with a number of variants on offer – including biodegradable (Natura) and now Crushball – that satisfy the evolving needs of modern adult RYO smokers.
"We're excited to start talking about it in the trade; Polar Blast is only the tip of the Rizla iceberg."
Rizla Polar Blast is available in pack sizes of 60 tips with an RRP of 99p, although retailers are free to set their own price.