Scottish footfall figures fall behind UK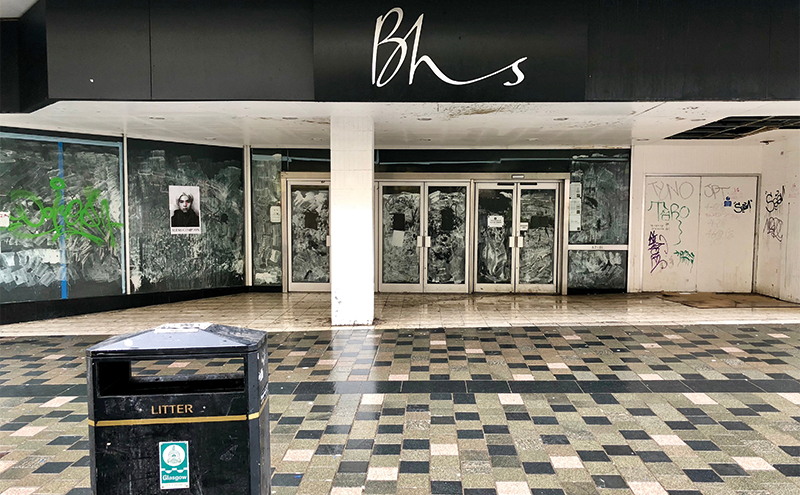 FOOTFALL in Scottish town centres has continued to decline, while vacancy rates are now 15% higher than the UK as a whole.
New figures produced by Springboard for the Scottish Retail Consortium reveal the town centre vacancy rate for Scotland was 11.1% in October 2018, up from 10.8% in July and ahead of the UK average of 9.6%.
Scotland also experienced its third consecutive month of footfall decline in October, down by 3.6% for the month. This decline was deeper than the three month average of -2.5% and the twelve month average of -2.9%.
The high street was the worst affected by the footfall decline, down 7.5%, while retail parks enjoyed a resurgence with a footfall increase of 2.4%, the fastest rate of growth since August 2017.
David Lonsdale, director of the Scottish Retail Consortium commented on the new figures: "These figures make for sober reading. Shopper footfall in Scotland shrivelled further in October, and for the third consecutive month. The decline was more pronounced than over the past quarter and year as a whole.
"The sustained dip in footfall highlights the structural changes taking place within retail, albeit Scotland's retailers are increasingly adept at harnessing the internet and multi-channel innovations to get through to consumers who might not have time to travel to the shops.
"The shop vacancy rate in our town centres unfortunately nudged up again over the past quarter, reaching its second highest level in seven years.
"This is the third quarter in a row where the vacancy rate has exceeded 10%, the most sustained period in four and a half years.
"With the clock firmly ticking down towards the Finance Secretary's Scottish Budget in a few weeks' time, these figures lend urgency to the cry for convincing action to bolster consumer confidence and to stem the relentless rise in government-inspired cost pressures."