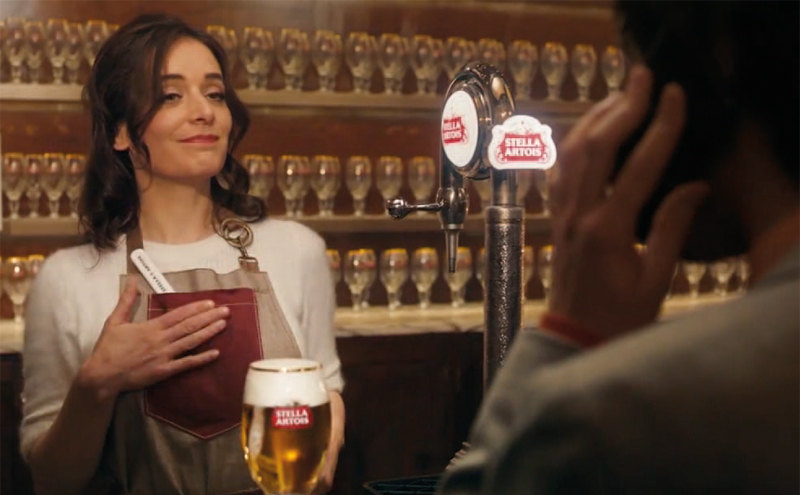 BEER brand Stella Artois has launched a new ad campaign that encourages consumers to remove modern day distractions and make time for simple pleasures, like a cold glass of beer.
Named Joie de Bière, the new marketing push will target the public at busy times in their day via advertising at train stations or on social media, emphasising the message that we should take time for things we enjoy.
The firm also secretly filmed a social experiment which aimed to highlight how consumers try to fit too much into their day.
It shows Stella Artois bartenders offering people beer in a takeaway paper chalice, which ends up disintegrating and leaving drinkers with soggy cups- proving that some things just aren't meant to be rushed.
Alexis Berger, marketing director for Europe at Stella Artois, said: "We all know modern life is incredibly busy but we're calling time on our constant 'on the go' attitude and reminding everyone to make time for what they truly enjoy."
The social experiment video will be shown in cinemas and there will also be a TV advert, print, social and out-of-home advertising used to promote the campaign.