Cocktails set to be a hit this Christmas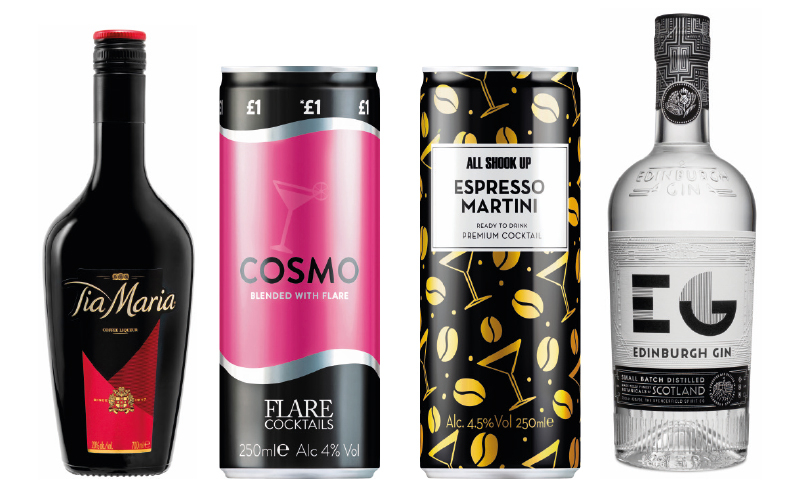 FOR many consumers, the festive period means treating themselves and picking up products that they usually wouldn't.
The rising popularity of at-home-cocktails over Christmas is a great example of this, with consumers stocking up on cocktail ingredients to treat their guests, and themselves.
• Liqueur brand Tia Maria is one firm hoping to capitalise on this trend by providing a staple base for many popular cocktails, including the resurgent espresso martini.
Alistair Pummery, off trade brand manager, UK said: "More and more people are entertaining friends and family at home, with cocktails being high on the agenda. This Christmas, we expect shoppers to be on the hunt for ingredients to create the classic Espresso Martini as well as experimenting with different cocktails, all in the comfort of their own home.
"With this in mind, it is important that retailers stock up ahead of the festive period to ensure they can cater to these consumer needs."
He also suggested grouping soft drinks alongside bestselling spirits to help customers that are creating cocktails at home, and he suggested retailers educate themselves and their staff on cocktail recipes that brands have created for Christmas in order to better advise their customers.
• This was supported by Thomas Bennett of Global Brands, who said it was "likely" that cocktails will be "very prevalent this Christmas."
Bennett, trade marketing controller at Global said: "2018 has seen a craze of gin and cocktails sweep the nation, leaving retailers wondering how to tap into this latest trend."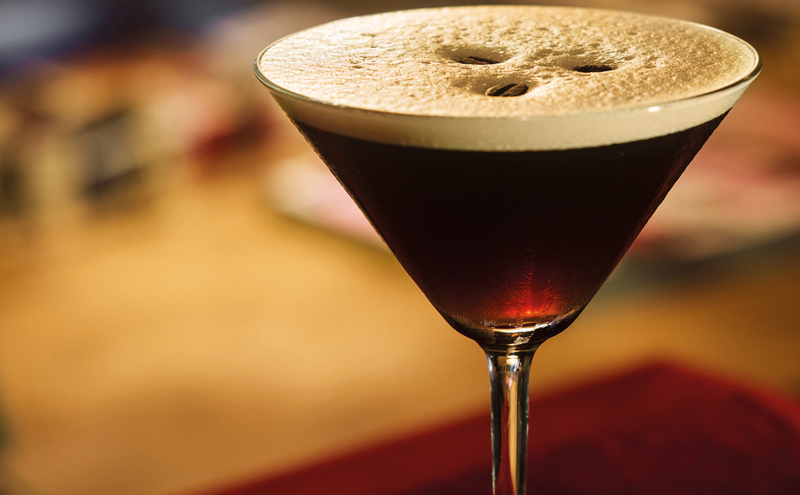 One way he advised retailers to make the most of the market is by stocking up on RTD cocktails, which, he said, have "developed massively" from "blue liquids" to premium drinks.
"Taking head of the rising cocktail craze, our cocktail in a can brand All Shook Up entered the category taking the internet by storm.
"Now available in three mouth-watering flavours; Passion Fruit Martini, Espresso Martini, and most recently Flamingo Colada, the sell-out range is continuing to grow in popularity," he said.
Bennett highlighted Nielson figures that show RTD cans now account for 58% of the category, overtaking bottles.
For retailers looking to capitalise on the popularity of RTD cocktails over Christmas, Bennett suggested shelf standout is vital in a somewhat Instagram obsessed image-focused society.
"Now more than ever before, people are buying things based solely on appearances, in fact, people will now buy products just for show.
"This is something that retailers can really take hold of, because a limited-edition pack gives further incentive to buy the product in a world that revolves around showing off products and taking Instagram-worthy pictures."
• The importance of merchandising was also emphasised by Edinburgh Gin, who said that retailers should consider the "full serve" when merchandising their Christmas drinks range.
Joanne Motion, UK customer marketing manager of Edinburgh Gin parent company Ian Macleod Distillers said: "Stocking premium tonic and carefully considered garnishes alongside your premium gin offering, for example, is a great way to encourage customers to purchase the full serve for festive entertaining or gifting."