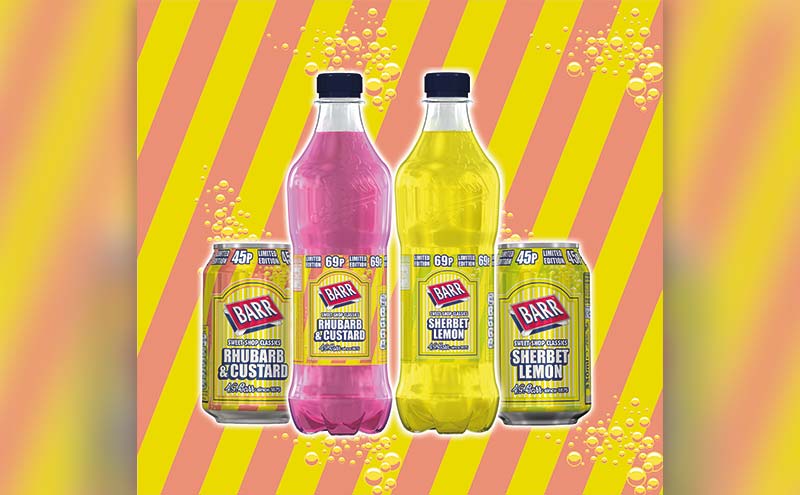 BARR has released two limited edition soft drinks that the Cumbernauld-based firm reckons will be a hit with nostalgic consumers.
Variants of the Sweet Shop Classics range, the new Sherbet Lemon and Rhubarb & Custard flavours are available in both can and bottle formats.
Barr said that the new drinks were designed to tap into the current popularity of nostalgic products, a trend it described as 'Kidulting'.
With kidulting proving popular in confectionery, where consumer are snapping up retro sweets, Barr now hopes to bring the trend into the soft drinks market.
Adrian Troy, director of marketing at Barr Soft Drinks, said: "Barr has a strong track record of delivering incredibly successful NPD. Barr Sherbet Lemon and Rhubarb & Custard offer a real point of difference to a brand that already offers unique, fun, exciting flavours."
The two flavours come in PMP 45p 330ml cans and 69p 500ml PET bottles.