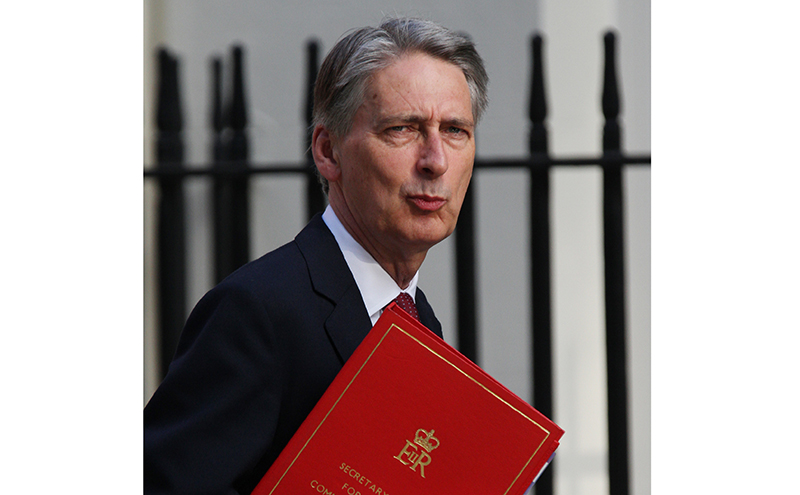 CHANCELLOR Philip Hammond has announced the National Living Wage will increase by 4.9% to £8.21 next spring.
The Chancellor confirmed the hike to the NLW — the minimum wage figure paid to workers aged 25 and over — in his 2018 Budget.
Wages for younger workers will also increase, with the hourly rate for those aged 21-24 up from £7.38 to £7.70, £5.90 to £6.15 for aged 18-20, and £4.20 to $4.35 for those aged 16-17.
The increases come into force on 1 April 2019.
Other announcements in the Budget included rates relief high street retailers in England with a rateable value below £50,000, which the Chancellor said would result in a one third reduction in rates bills.

On duty, beer, cider and spirits duty were all granted a freeze – although a new duty is expected on so-called 'white cider'. Wine duty will continue to rise at RPI inflation while tobacco will continue to rise at inflation plus 2%.
The Wine and Spirits Trade Association welcomed the duty freeze for spirits, but was critical of the increase for wines.
Miles Beale, chief executive of the WSTA said: "The decision by the Chancellor to increase wine rates significantly is a hammer blow to this great British industry. It actively undermines a sector that has been hardest hit since the Brexit Referendum and will be thoroughly unwelcome for the 33 million consumers of the nation's most popular alcoholic drink.
On single use plastics, the Chancellor rejected calls to introduce a levy on disposable coffee cups but added he will continue to monitor the response from industry.