Low sugar and share packs key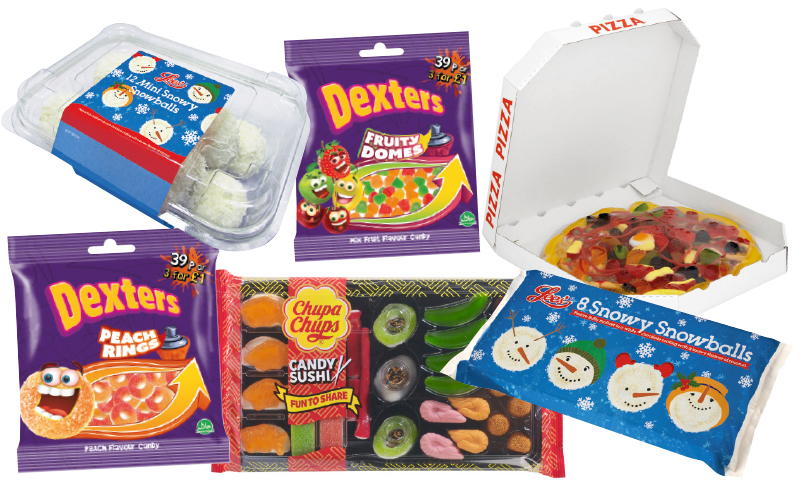 Christmas is undoubtedly the biggest event on the retail calendar, so it's crucial for convenience retailers to try and make the most of it.
With this in mind, confectionery brands have provided some category advice on how to adapt to key trends for the festive season.
Perfetti Van Melle reckons there is clear evidence consumers spend more in the category over the festive period, with an 8% market growth in sugar confectionery sales in the fortnight leading up to Christmas last year.
Mark Roberts, trade marketing manager at Perfetti Van Melle said that to maximise these Christmas sales there are two key elements retailers should capitalise on: sharing and gifting.
He said that PVM's top three best sellers are all in gifting formats, meaning retailers should ensure that extra space is dedicated to accommodating displays for these products over the festive season.
Roberts reckons PVM Chupa Chups Candy Pizza and Candy Sushi are two SKUs that could fit the bill for Christmas gifting and provide consumers with something a bit different.
The trade marketing manager described the sweetie pizza as "an entertaining centre-piece to add fun and sharing", with the pack design now improved to reduce the risk of over stocking.
Yet, while focusing on gifting, retailers should not neglect sharing, with Roberts noting that sharing bags enjoyed 8.1% growth last Christmas.
Sharing is also a key focus for Lees of Scotland, who said that around Christmas it sees "uplifts" in multi-packs of its Teacakes, Snowballs and sharing packs of Mini Snowballs and Mini Jam Teacakes.
Lower-sugar alternatives have been popular throughout 2018 and we believe many will

look for lighter alternatives over the festive season.
Bert Croll, sales director, Lees of Scotland said: "Christmas is a key time for trading and we see uplifts across the board as families stock up on snacks for family visits and stocking fillers."

For retailers looking to make the most of the sharing trend, Croll said seasonal products should be grouped together at eye-level, "to instantly draw customers to the festive packaging."
But while confectionery continues to perform well at Christmas, concerns about sugar are undeniable among modern consumers.
With this in mind, Croll said that Lees have products designed to appeal to these markets, with its Macaringues containing only nine calories per shell and its Premium Pavlova and Premium Meringue Nests both being fat free.
He said: "Low-sugar alternatives have been popular throughout 2018 and we believe many will continue to look for lighter alternatives over the festive season."
Kervan Gida, owner of Dexters Confectionery, reaffirmed that lower sugar options would be important for Christmas 2018.
Stuart Johnston, Managing Director at Kervan Gida UK said: "In order to ensure that our categories have plenty of healthier options for consumers, Kervan Gida has created exciting products with higher fruit juice content and also products with 30% reduced sugar."
As well as focusing on sharing and low sugar, Johnston recommended that thinking carefully about displays could be a good way to drive Christmas sales.
He said: "Retailers also shouldn't be afraid to change price points and positioning as the day draws nearer to maximise sales. If something isn't selling well, in-store signage or placing it closer to the till might spark consumer's interest.
"Branded manufacturers spend huge amounts of money on getting the best quality displays, so retailers should utilise that to maximise sales in store to breathe life into their Christmas confectionery displays."