Consumers welcome value for money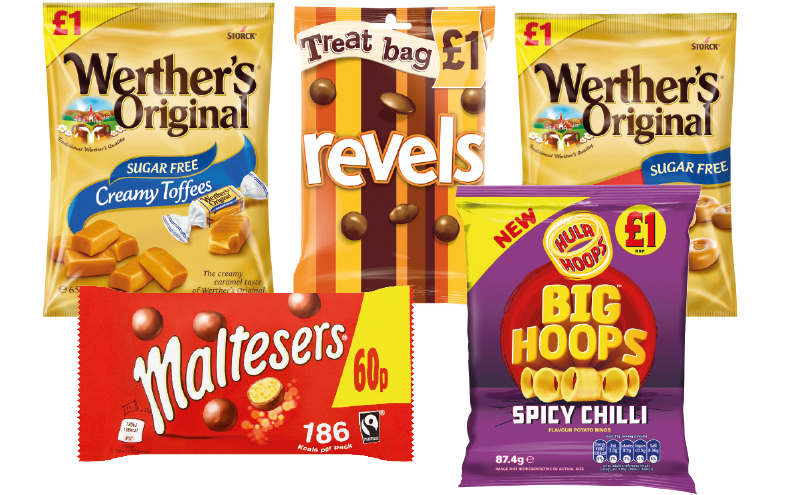 WITH purse-strings tightened for many consumers, PMPs can be a great way to reassure them that they are getting good value for money.
KP Snacks is one brand that has discovered PMPs to be particularly successful with consumers, finding that 57% of shoppers want to see price marks on crisps and snacks.
Matt Collins, sales director for convenience, wholesale, discounters and foodservice at KP Snacks said: "£1 PMP ranges are growing at 24.1% versus non-PMP formats at -7%.
"At KP Snacks, we're seeing the demand for PMP formats remaining strong as they provide shoppers with much needed value from the bigger eat they are looking for and offset any potential price perceptions."
To maximise the popularity of PMPs, in February KP Snacks launched a brand new £1 PMP pack in the shape of Big Hoops Spicy Chilli flavour.
For retailers who may feel reluctance around stocking PMPs, KP Snacks pointed out that its Big Hoops Spicy Chilli PMP is currently selling 20,000 packs a week – and could be well worth stocking.
Werther's Original has also found that launching NPD in PMP formats can help drive sales, with its sugar free range now available in price mark.
With so many price-conscious shoppers today, PMPs reassure them they are getting the best value.
The firm said that PMPs were the number one promotional mechanic requested by retailers in impulse because of their perceived value, speed of sale, and shopper trust.
Yet while some retailers welcome PMPs, concerns remain among others over the limits such packs place on the margin opportunity – particularly when the initial cost is high.
To help try and address this, Werther's has introduced a case size reduction in reaction to retailer demand: with cases reduced from 18 PMPs to 12 in order to lower up front costs.
Confectionery giant Mars Wrigley is another brand that has focused on its PMP range, with £1 treat bags and 60p PMPs available for its Mars, Snickers, Twix, Bounty and Maltesters singles.
Lauren George, brand and trade PR manager at Mars Wrigley Confectionery UK, said: "With so many price-conscious shoppers today, price-marked packs reassure them that they are getting the best value for money."
George also flagged the rising popularity of the big night in occasion in driving growth of the segment, with consumers turning to sharing PMPs.
For retailers looking to merchandise PMPs in the most effective way, the PR manager advised bookending fixtures – ensuring that popular PMP lines are at both ends of the fixture to drive consumers down the aisle.