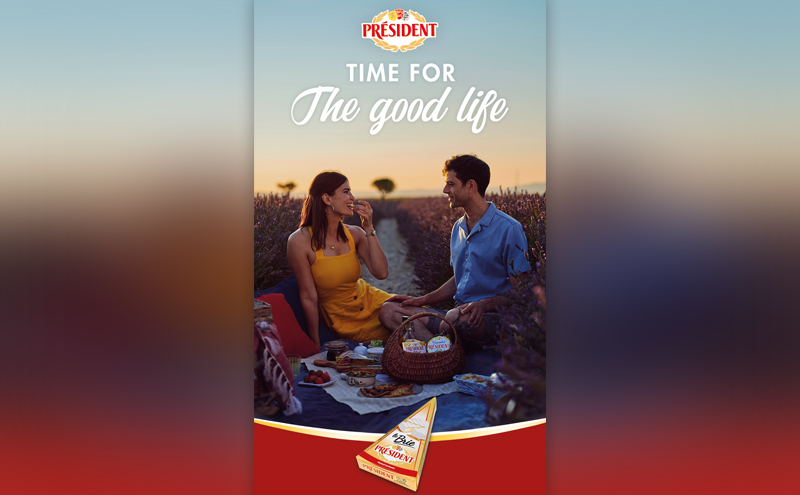 FRENCH dairy brand Président has been appearing on screens with a new campaign to promote its cheese and butter brands.
The 'Time for a good life' campaign is made up of three new ads, each taking place in a quintessentially French setting. One features a young couple enjoying a romantic picnic in a lavender field; another, a musical al fresco family dinner; and a couple shopping at a market.
Président's new ads will appear via a nationwide outdoor poster campaign, digital advertising activity and through the brand's ongoing sponsorship of Channel 4's Come Dine With Me, which it shares with Seriously Cheddar.
Support for the campaign will include in-store activity as well as promotions and sampling activity throughout the autumn.

Parent firm Lactallis McLelland said the ads have been created to appeal not only to the brand's existing core audience, but also younger consumers in the 28-34 year old demographic.
Mike Chatters, sales director for Lactallis McLelland said: "The new creative underlines the fact that Président enables people to slow down and savour the moment and we expect the campaign to strike a chord with both existing and new consumers – driving heightened awareness of Président cheese and butter.
The 'Time for a good life' campaign represents part of a £2m marketing investment in the brand that Lactallis McLelland claims will reach 12m consumers in 2018.