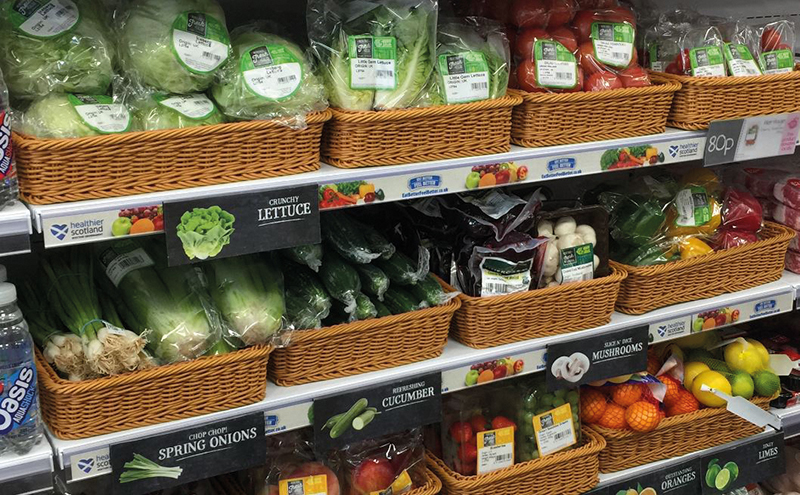 NISA has boosted its health credentials by teaming up with the Scottish Government funded Healthy Living Programme to help promote healthier eating among shoppers.
The scheme will involve using the Healthier Scotland logo on Nisa consumer leaflets to identify products which are healthier options, as well as using Healthy Living Programme shelf edge labelling, shelf talkers and other POS material to highlight fresh produce.

Nisa retailers will also be able to display fresh produce on branded healthy living stands.