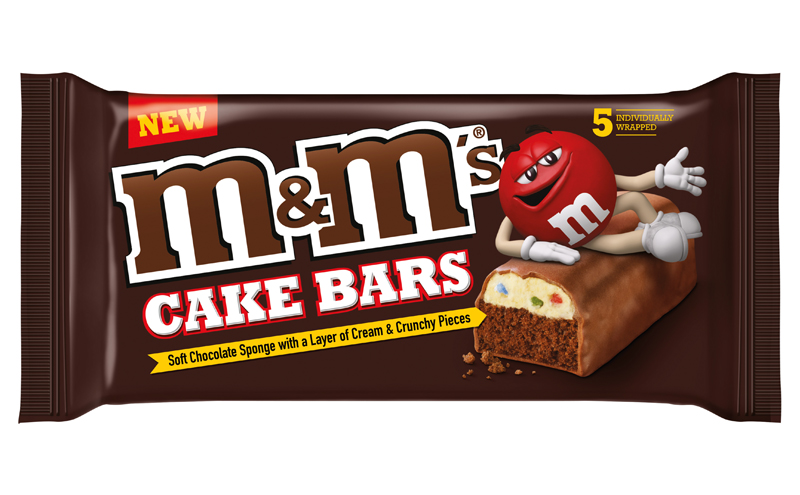 FANS of M&M's can now enjoy the brand in a new format as Mars Chocolate Drinks and Treats looks to drive growth in the cake bar category.
M&Ms Cake Bars are available in a pack containing five individually wrapped bars, priced at £1.65 RRP. The bars contain chocolate sponge, topped with a layer of cream and crispy pieces, coated in milk chocolate.
Michelle Frost, of Mars Chocolate Drinks and Treats said: "We are extremely excited to introduce another iconic brand to our cake bar range and are confident that the new innovative M&M's Cake bars will soon become a favourite with consumers.

"M&M's Cake Bars are expected to rejuvenate the £29m cake bar category introducing the fun and instant recognition of the number one confectionery brand globally."