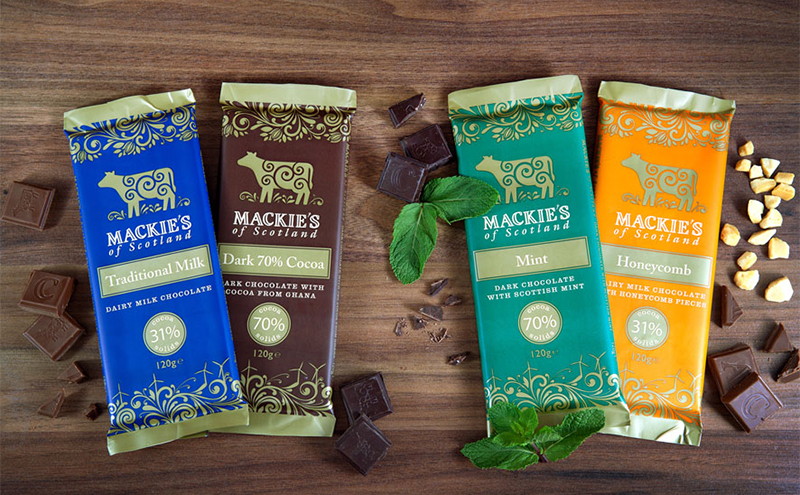 MACKIE'S of Scotland has stepped up its convenience offer by introducing a new 35g format to its chocolate range.
Following the successful launch of its sharing sized bars, Mackie's has elected to roll out all four flavours from its chocolate range in the new smaller format.
Mackie's Honeycomb, Traditional Milk, Dark 70% Cocoa, and Mint can all be purchased as singles through Food Hub and Cress Co wholesale channels.
The Aberdeenshire-based brand reckons the new 35g singles format is an ideal fit for impulse and will help drive incremental sales.
Stuart Common, commercial director at Mackie's said: "Our large sharing bars were such a hit that we just knew there was a gap in the market for small single serve bars.
"Especially in the convenience sector – it's so improtant for Mackie's to cater to the impulse buyers and that's exactly what this new range is helping us to do."

Common added that the provenance of Mackie's chocolate bars, which are produced at a chocolate factory built in a former tractor shed on the Mackie's farm in Aberdeenshire, has been key.
"We've found that Scotland really appreciates its local, carefully crafted products.
"On our Mackie's farm in Aberdeenshire, we pride ourselves on using finer, natural ingredients for a quality product that takes no shortcuts.
"And that's not just something we do so that we can write it on the labels – you really can taste the difference," he said.