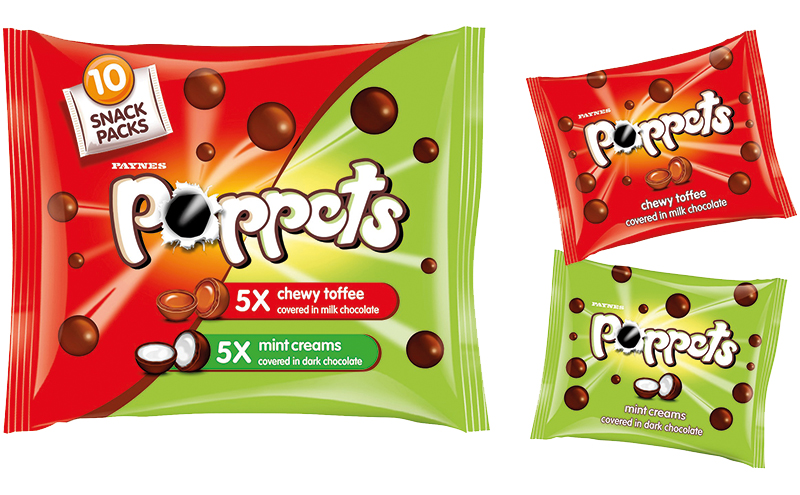 CHRISTMAS creeps ever closer to the autumn each year but for convenience retailers Halloween presents a particularly strong sales opportunity, with consumers happy to dig into their pockets for a sweet treat.
That's the view of Big Bear Confectionery, the firm behind Poppets, and the firm plans to introduce a new multipack this month, containing ten individual 21g bags to make the most of the occasion. Each multipack contains two flavours, Chewy Toffee covered in milk chocolate and Mint Creams covered in dark chocolate.
Big Bear Confectionery highlighted Mintel figures for Halloween 2016, which show British consumers were estimated to have spent £310m on Halloween goods as evidence for the scale of the opportunity.
Andrew Ovens, marketing manager at Big Bear Confectionery said: "Rather than just a periphery calendar event, Halloween presents a real opportunity for convenience retailers to drive sales, particularly within confectionery.

"Snack-sized packs of confectionery perform particularly well in the run up to Halloween, with the pack format ideal for trick or treaters.
"The poppets range proves especially popular with under 15s, so this month sees the launch of a new Poppets Snack Pack multipack."