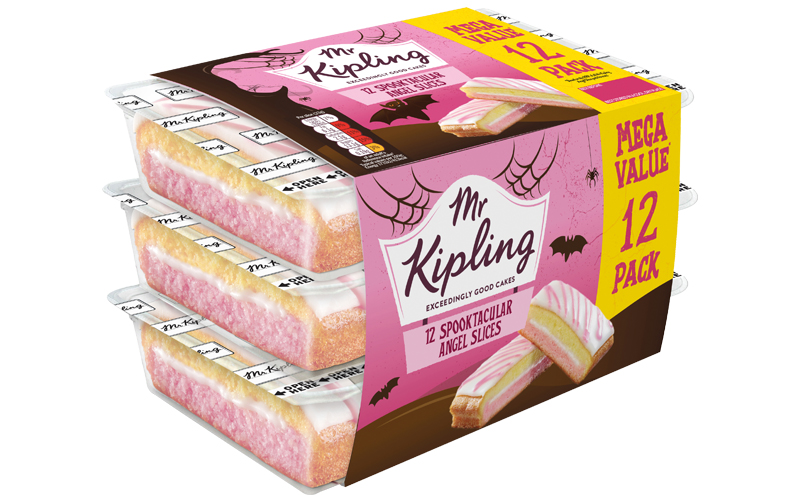 HALLOWEEN might be best known as a confectionery lead occasion, but now it encompasses a whole range of treats and cakes.
With this in mind, Premier Foods is focusing heavily on Halloween this year, with a range of cake products targeted at the occasion.
After the previous success of the Mr Kipling and Cadbury Cake brands during Halloween, Mr Kipling Fiendish Fancies and Terrifying Toffee Whirls will be coming back for 2018 – along with special 'Spooktacular' packs of Angel Slices.
Premier Foods also reckons that once Halloween is over, there are still opportunities to drive sales through Bonfire Night celebrations.
"It would be beneficial for retailers to have a range of Bonfire Night products as an extension of their Halloween range," said Jess Ali, seasonal cake marketing controller at Premier Foods.
She suggested stocking Mr Kipling Toffee Apple Slices, as an ideal option for families at Bonfire parties, as well as Cadbury Cakes Mini Bonfire Logs.