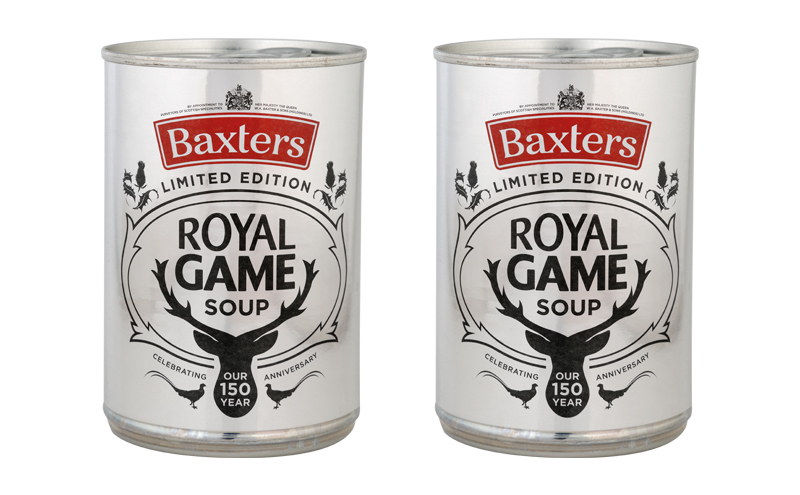 BAXTERS is celebrating its 150th birthday this year, and the Scottish institution has marked the occasion by releasing a special edition tin of Royal Game soup.
The first ever flavour made by Baxters, Royal Game has proved popular with consumers since it was introduced in 1929, according to the firm.
The label on the limited edition tin is inspired by one of the original 1930s designs, and was created by design agency Springetts for Baxters' anniversary celebrations.
The venison and pheasant soup is low in fat, calories and high in meat protein, and has an RRP of £1.10.
Audrey Baxter, executive chairman and group CEO at Baxters, said: "We have developed so many innovative products over the years but it seemed fitting to take a look back through the archives to mark this milestone.
"Royal Game was one of the first soups my grandmother Ethel created and the limited edition tin gives our loyal customers an opportunity to share a little piece of our history."