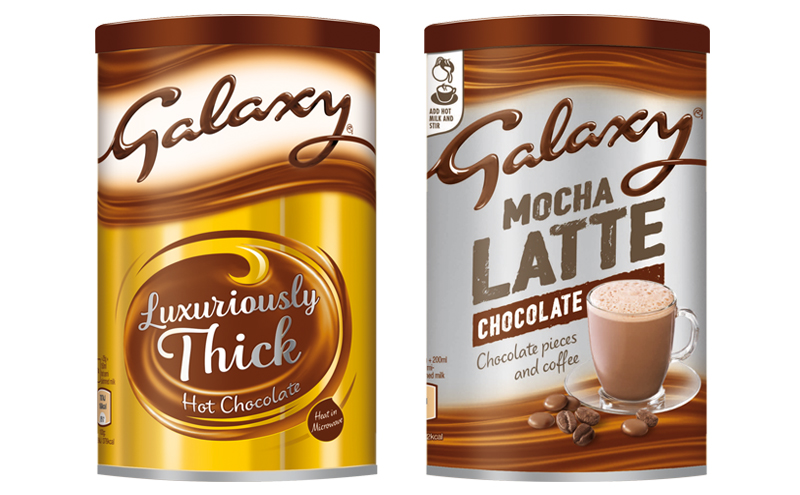 INSPIRED by the ever-popular big night in, consumers are now looking to recreate luxury hot drinks experiences from the comfort of their own home.
Michelle Frost, general manager, Mars Chocolate Drinks and Treats, said: "Consumers are keen to recreate 'coffee house moments' at home.
"Recognising this demand for new and different products, we introduced two new SKUs, Galaxy Mocha Latte and Galaxy Thick Hot Chocolate.
"They offer both traditionalists and more adventurous consumers the opportunity to try something completely new – at home.
"For these two new product lines we also chose a new tin style packaging, adding an indulgent feel for enhanced on-shelf appeal."

According to Mars, hot chocolate is still a firm favourite with consumers, with the category maintaining an annual sales value of £89 million.
To maximise sales in this important market, the firm suggested that hot chocolate is displayed near tea and coffee.
Ranges should also be varied, including instant hot chocolate, added milk and indulgent, malted and cocoa.