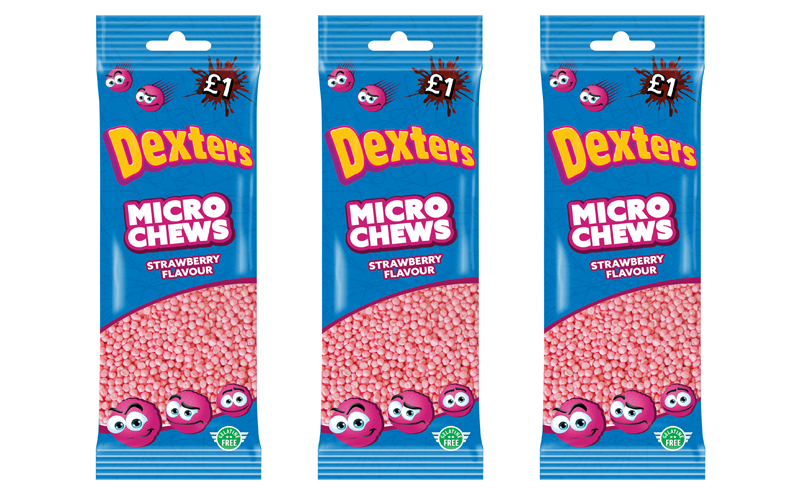 KERVAN Gida is expanding its Dexters range with the launch of two new £1 PMPs: Micro Chews and Sour Splodgers.
Available from next month, Strawberry-flavoured Micro Chews will roll out in170g bags while Sour Splodgers will be available in 150g bags, with both also packaged in shelf-ready 12 packs.
Paul Simpson of Kervan Gida said the firm is "delighted" with Dexter's strong UK performance.