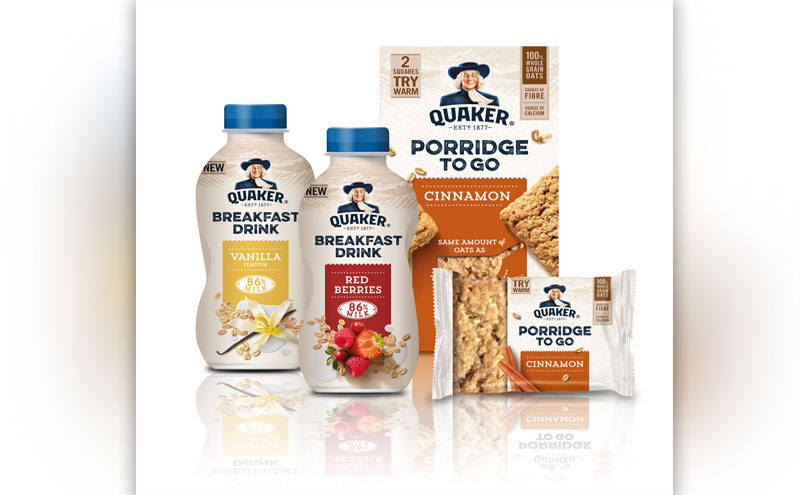 QUAKER oats has expanded its breakfast offer with the launch of the brand's first-ever breakfast drink range.
The new Quaker breakfast drink is available in Vanilla and Red Berries flavours, each containing 86% milk and 11g of protein, as well as wholegrain oats. The Quaker breakfast drink will carry an RRP of £1.45 for a 300ml bottle and the launch will be supported by digital and in-store activation, in addition to sampling.

Quaker brand owner PepsiCo has also extended expand Quaker's Porridge To Go Breakfast Squares range by adding a cinnamon flavour – designed to appeal to health conscious families or smaller households.
Steph Okell, Quaker Oats senior marketing manager, said: "We are really pleased to be helping retailers make the most of the on the go breakfast occasion by moving Quaker into a new territory with our breakfast drink.
"People's everyday lives are becoming increasingly busy, and on the go solutions are one way to help make their mornings easier."