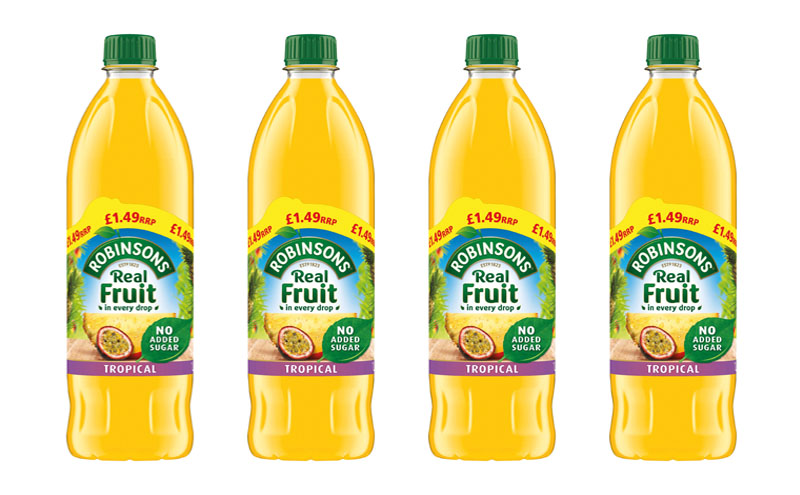 SOFT drinks giant Britvic has launched a new Robinsons flavour that is exclusive to the wholesale channel, as it looks to capitalise on the uplift in soft drink sales that summer provides.
Robinsons Tropical, which is price-marked at £1.49 for a 1L bottle, will be supported by a promotional kit to help drive sales.
The kit includes free point of sale materials to raise awareness of the new variant among consumers.

Any retailers interested in receiving further information on the new launch, or supporting promotional kits, should contact their local Britvic sales representative for details.
The bottle carries the Robinsons 'no added sugar' promise, as well as containing real fruit and being suitable for both vegetarians and vegans.