Unilever highlights changing consumer preferences as key to its NPD programme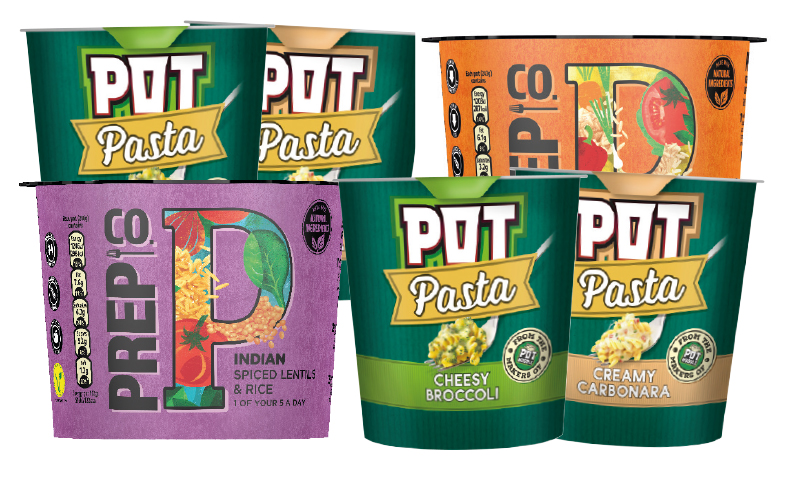 LIFESTYLES continue to evolve and with consumers living busier lives than ever before, eating habits have evolved with them.
This creates an opportunity for independent retailers according to Unilever UK, the firm behind the Pot Noodle Brand, which has suggested contemporary trends spell good news for convenient hot snacks.
Monique Rossi, snacking marketing manager at Unilever UK, said that there were clear "shifts" in what modern consumers wanted.
Concerns around health and wellbeing was one of the main areas she identified, with the trend for health-conscious consumerism showing "no sign of slowing."
"At Unilever, we saw there was a need for a healthier, on-the-go lunch option so created a completely new brand to meet this need", she said.
"PrepCo uses natural ingredients and provides the more health-conscious consumer with one of the recommended 'five a day' in a choice of rice, couscous, quinoa and lentil recipes, offering shoppers taste and health benefits."
Convenience is another key concern for the customers of today, who want food that is flavoursome but also quick and easy.
"It's important that retailers are stocking a wide range of snacking and on-the-go products."
Rossi said: "Mealtimes have evolved from the traditional sit-down dinner, which results in the demand for convenient and on-the-go foods increasing as lifestyles become more time pressured."
This is linked to shifting demographics across society, as families, and their needs, are changing.
"With 3.9m single person households in the UK and an increase in those looking at portion control, instant hot snacks are becoming increasingly popular, and retailers should be stocking a range of products in this sector to boost sales and tap into the category's success."
But with a greater demand for instant snacks also comes a greater demand for variety, with Rossi outlining a diversity of snacking as another key trend.
"With recipes from across the globe influencing consumer tastes, our fans are becoming more experimental when it comes to flavours.
"We are responding to this by launching exciting new flavour combinations that tap into the world food trend, such as Chicken Korma and BBQ Pulled Pork, which were added to the Pot Noodle range last year.
"We have also brought the nation's favourite pasta recipes to instant snacking with the popular Pot Pasta range, because we know that variety is key when it comes to keeping our fans engaged.
"To capitalise on one of the fastest growing categories on the market, it's important that retailers are stocking a wide range of snacking and on-the-go products to appeal to diversifying consumer demand."