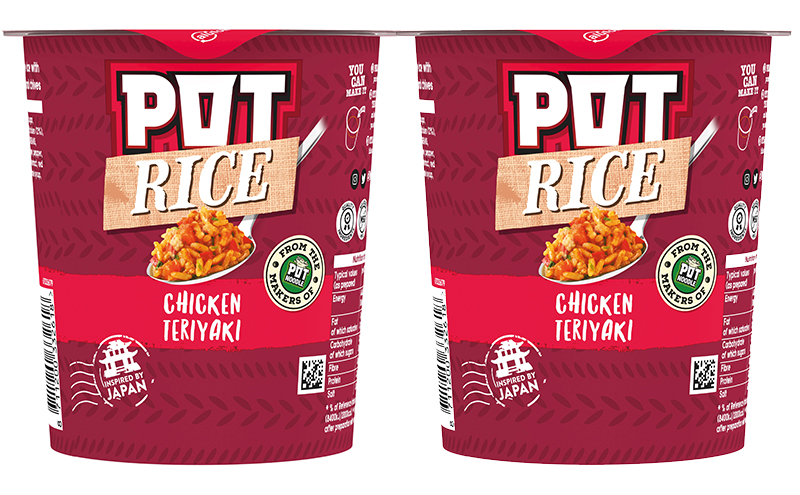 POT Rice is making a return to the shelves after fans of the brand launched a #BringBackPotRice social media campaign.
The range, which was discontinued 15 years ago, returns with three flavours, Vegetable Curry, Chicken Teriyaki and Chicken Risotto, each priced at an RRP of £1.39 with a suggested promotional price of £1.
The packaging is based on Pot Noodle branding, a move which brand owner Unilever thinks will make the range "instantly recognisable" to consumers.

Andre Burger, VP for foods at Unilever UK, said: "We know lifestyles are busier than ever and eating habits are becoming more fragmented due to shifts in culture, demographics, who we live with and how we spend our time, and this is reflective of the growing demand for convenient hot snacks."
''Consumers are also looking for variety, so we are bringing back the Pot Rice range with new and improved recipes to please our loyal fans who have taken to social media to campaign for its return, after a 15-year hiatus.
"We expect this launch will further enable retailers to capitalise on the fast-growing instant hot snack category."