Britvic finds premium increasingly important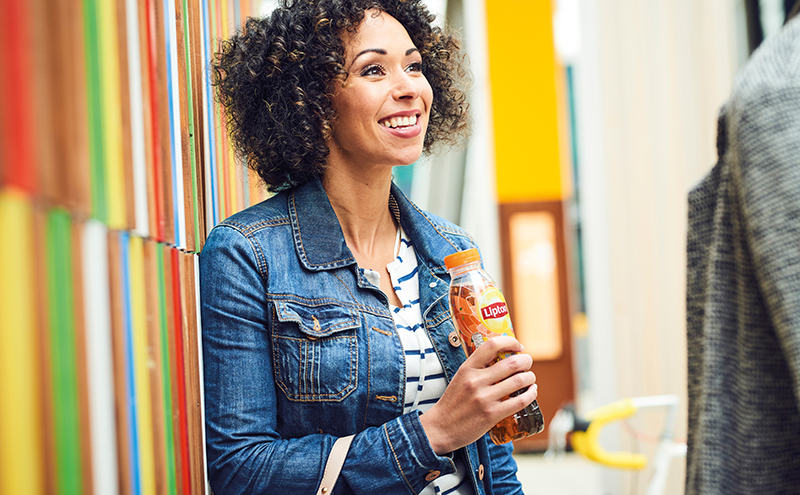 INCLUDING premium options in the soft drinks chiller is key to success in convenience, according to producer Britvic.
In its latest market report, which covers industry's sales for 2017 as well as making projections for the future, the firm highlighted premium brands as a key growth driver for the future.
Britvic's report found premium soft drinks gaining popularity for two different reasons: to be used as mixers, in conjunction with what the firm described as the 'gin effect'; and as an alcohol alternative for those who are abstaining.
And while both trends may appeal to different sets of consumers, both can be captured by increasing provisions of premium soft drinks according to Britvic.
The report said: "With the growing number of people abstaining from or reducing their alcohol intake, 2017 was a transformational year, with low and no alcohol sales growing 20%.
"Super premium beverages, termed 'zero-proof' were developed to mimic the positive cues of alcohol.
"Ensuring these products are visible and activated as appealing alternatives to alcohol will deliver premium growth."
Low-alcohol sales may be on the rise, but the report also highlighted continued consumer interest in all things gin as a key opportunity for the soft drinks category.
"There is plenty of potential for soft drinks category growth to continue, providing that retailers remain agile."
While consumers may not have given their gin accompaniment much thought in the past, they now look to premium soft drinks.
The report said: "The 'gin effect' which hit the convenience market saw sales of mixers enjoy 16.5% absolute growth."
Considering their versatility, premium drinks were unsurprisingly at the centre of new product development in 2017.

Britvic found there was a "trend towards premiumisation" in terms of new products, with premium NPD accounting for 43% of all launches in 2017 (up from 30% in 2016).
But according to Britvic, convenience retailers could do more to take advantage of this opportunity.
"Whilst convenience saw an increase, it was well behind the grocery multiples which saw a move from 30% to 43% of new premium products being launched.

"This highlights that there has been less of an uptake of premium products in the convenience channel and remains an opportunity for the future."
The importance of tapping into contemporary soft drinks trends was reinforced in the report through category figures which highlighted the additional value a solid offer can bring to the whole store.
Britvic found that in 2017, 20% of all baskets contained a soft drink, and that soft drinks were the number one reason for 16-24 year olds to visit a convenience store.
Basket spend, basket size and time spent in store were also all higher among soft drink shoppers than the average convenience shopper.
Trystan Farnworth, commercial director, convenience and impulse at Britvic said: "We believe that there is plenty of potential for soft drinks category growth to continue, providing that retailers remain agile and can successfully adapt to meet the ever-evolving demands of consumers."