Limited edition packs are launched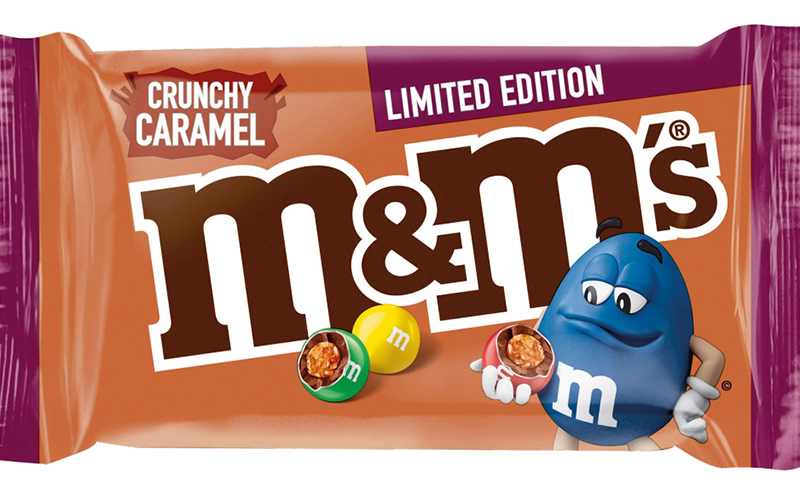 CONFECTIONARY brand Mars Wrigley is capitalising on consumer demand for caramel with its latest limited-edition launch, M&M's Crunchy Caramel.
Highlighting Nielsen figures that place caramel as the top flavour within the chocolate category, Mars Wrigley said it expects the limited edition packs will "fly off shelves"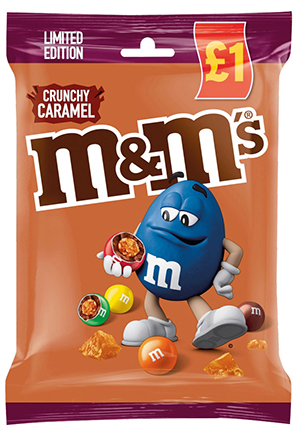 M&M's Crunchy Caramel is available in three different pack sizes: pouch, treat bag and singles at RRPs of £2.09, £1.19 and 66p respectively as well as in PMP.
Support for the limited edition launch includes a digital media campaign and an 'influencer push' across social media platforms Instagram and Facebook, which Mars Wrigley expects will reach over five million people across the UK.
Greg Kent, M&M's brand manager, Mars Wrigley confectionery, said: "We are very excited to be launching the new M&M's Crunchy Caramel.

"We are always looking for new and exciting variants to add to the M&M's portfolio and, with consumers loving crunchy textures and the caramel taste, it felt like a perfect fit for the brand."
Lauren George, brand and trade PR manager, Mars Wrigley Confectionery UK said: "With the bitesize category continuing to grow year-on-year, this exciting new offering provides retailers with a great opportunity to tap into this trend, boosting those all-important impulse purchases."
The new range follows the launch of M&M's Mix in 2016, which was made up of M&M's Chocolate, Crispy and Peanut.