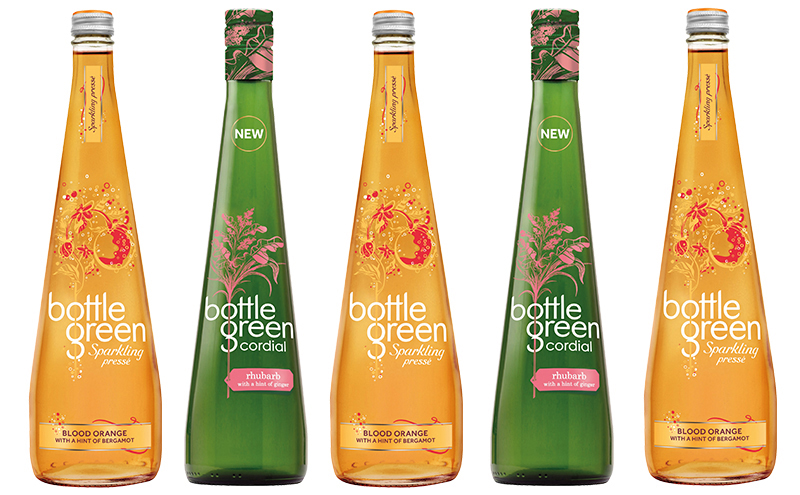 PREMIUM cordial brand Bottlegreen has launched two new flavours which the firm reckons will appeal to adventurous soft drinks consumers.
New varieties Rhubarb with a hint of Ginger, and Blood Orange with a hint of Bergamot are available as both sparkling pressé and cordial.
The 750ml sparkling pressés are ready to drink, while the 500ml cordials are designed for mixing with still, sparkling or tonic water.
With Bottlegreen sparkling pressés growing by 26% in Scotland in the last six months, Sam Mitchell, marketing director at Bottlegreen owner SHS Drinks, said it was proof that premium soft drinks are "on the ascendency".

The brand is also conscious of health concerns surrounding soft drinks, and made sure their entire drinks range was exempt from the Soft Drinks Levy.
Mitchell said: "We are totally committed to maintaining the integrity of the Bottlegreen brand.
"Rigorous consumer testing ensured that our new 2018 flavours, along with the entire Bottlegreen portfolio, suffered no compromise on quality, taste or consistency in remaining within the Levy parameters."