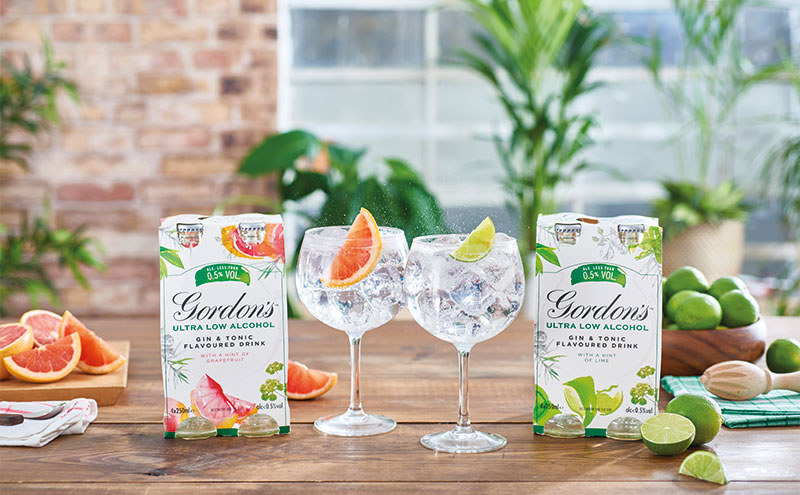 GIN brand Gordon's has created two ultra-low-alcohol gin and tonic flavoured sparkling drinks.
Featuring less than 0.5% ABV and 68 calories per serve, the pre-mixed drinks are designed to be low ABV alternatives for consumers when they choose not to drink or want to moderate their intake of alcohol.
Blended with natural fruit extracts the range has two flavour variants – Hint of Lime and Hint of Grapefruit.

Senior innovation commercialisation manager at brand owner Diageo, Chris Brooks said: "We know there is a credible opportunity for branded spirits within the low and non-acoholic category, with non-alcoholic wine up 66% and non-alcoholic beer showing 37% value growth."
Each 250ml glass bottle variant has an RRP of £1.49 for a single bottle or £4.99 for a four- pack.