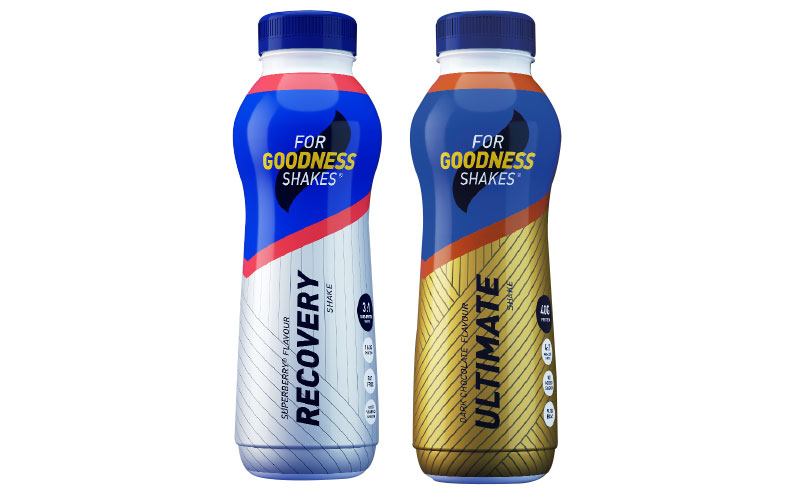 GONE are the days when protein shakes were a small category for serious athletes and Schwarzenegger-sized body builders, a shift which functional brand For Goodness Shakes has recognised with its latest packaging revamp.
For Goodness Shakes has embarked on a complete rebrand in a move which the firm believes will attract a wider customer base and drive growth in protein shakes.
Enlisting the talents of creative agency Impero, For Goodness Shakes has overhauled packaging across its entire functional range.

Matt Dudley, marketing manager at For Goodness Shakes commented on the revamp: "Supermarkets have been key to delivering growth to our brand, but with the rapidly growing interest in protein-based drinks, our product packaging design felt a bit too scientific and technical. It was focused on facts and statistics and was hindering us from reaching our wider target audience of health-conscious consumers, who we call 'strivers'.
"By working with Impero we've been able to redefine the brand, our strategy and how we approach these consumers to create a new, more accessible product range.